We're happy to launch a new feature Macro Tracking" which helps your client make smarter and healthier food choices. There are lots of data you can track.
Data integration
Seamless integration with Apple Health, Google Fit, and MyFitnessPal for your client's convenience (Coming soon!)

Track Protein / Carb / Fat
Track more than just the number of calories. Stay on top of the total carbs, protein, and fats your clients are eating.
Training / Rest day macros
Fuel better workouts and spur better progress by making adjustments for low/high days.
Food Journal
Enable Food Journal so your clients can share their eating habits as easy as snapping a photo of their meal.
Learn more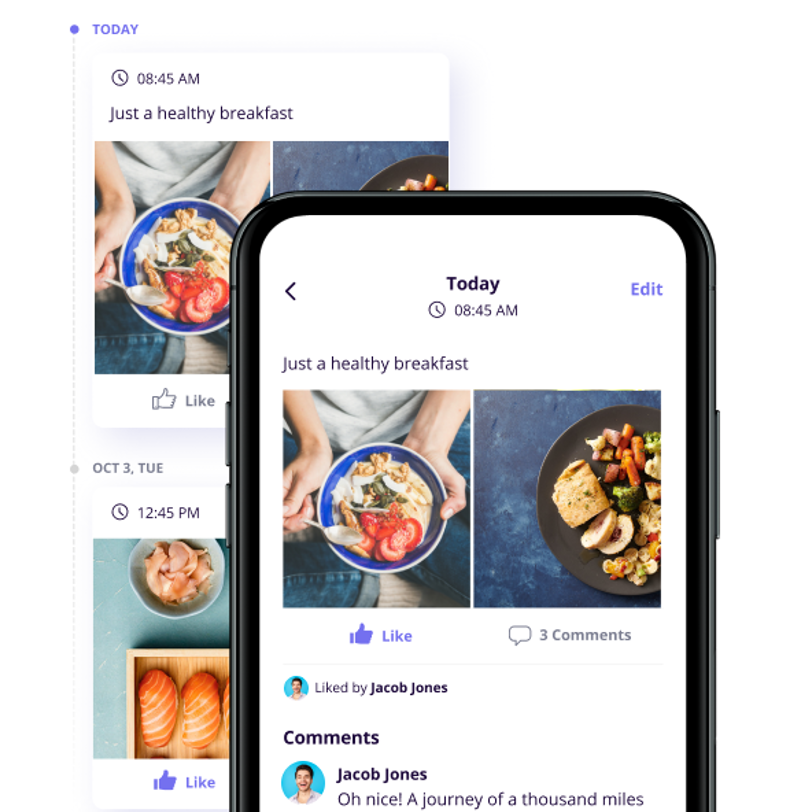 Nutrition coaching with Tasks
Send a recipe guide, link to nutrition resources, or attach a personal video to educate your clients on the benefits of healthy eating.
Learn more