Aaaaaand we're back! Almost. Gym Reopening.
One-on-one personal training sessions have resumed in most places across the US. It's been so awesome to be back in the gym with my clients and be able to see everyone in person again.
However, It hasn't just been "business as usual". There have been some adjustments that had to be made in order to accommodate people's apprehensions as well as to take the necessary precautions against coronavirus threats. Because *ahem* we all know that the gym isn't the most sanitary place.
I wanted to share my gym reopening experience from my perspective as an independent trainer.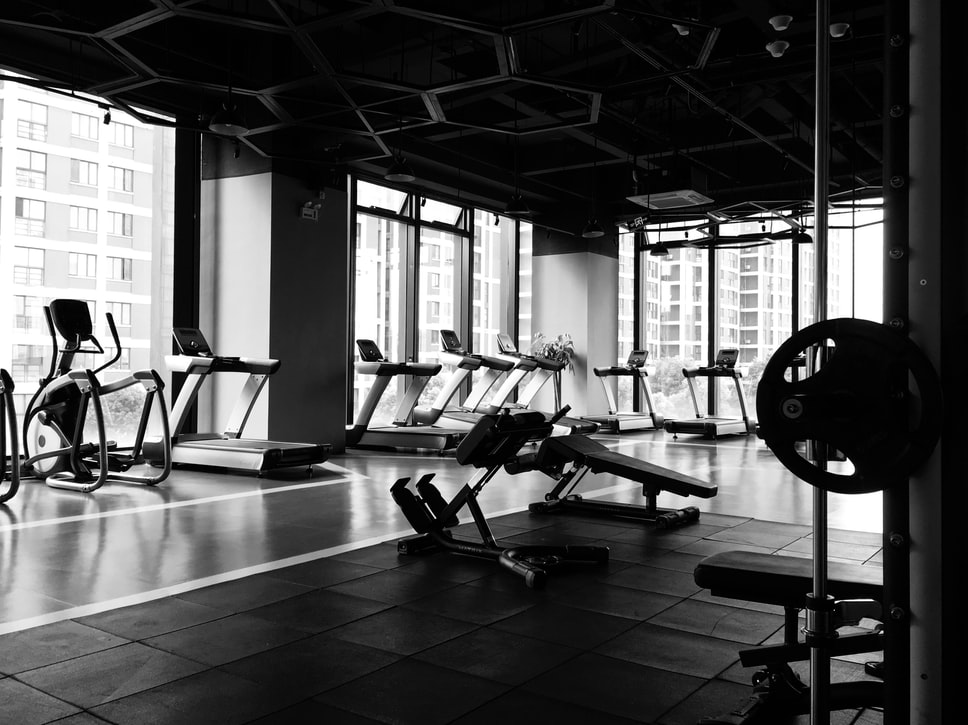 1. Contact all your clients individually before gym reopening
This one is huge. I personally sent out one big group email and followed up with individual text messages. The email went over the logistics of how resuming in person sessions would look and the precautions that the gym I worked out to provide a sanitary environment.
The individual text messages were to investigate how each person felt about starting back at the gym and what their comfort level would be.
This gives you the opportunity to restart that personal connection with your clients if you haven't already. A lot of my clients were doing virtual training sessions with me via Zoom (a great alternative to in-person, but simply not the same) so I had been connecting with each client regularly.
But some clients who did not opt into virtual training had to be reached out to. Checking in helps not only reestablish your connection with each person, but also helps gauge where everyone's at.
2. Communicate with your gym owner before the gym reopening
Your gym owner is the one who is regulating all the safety protocols and reinforcing the rules placed to protect everyone. I'm lucky in that my gym owner simply went above and beyond with two disinfecting teams to thoroughly sanitize the gym before we started in-person training again. When I walked into the gym, it smelled clean which is saying something.
Make sure you understand the rules and protocols that need to be taken in order to allow people to train in the gym.
Be sure you are fully aware of how many trainers can be in the gym at once so you can schedule your clients accordingly. Make sure you're openly communicating with your gym owner as to when you can be in the gym as well to deliver the best gym reopening experience for all clients. All of these things go a long way in making your gym owner's life easier, and everything just a little bit more organized.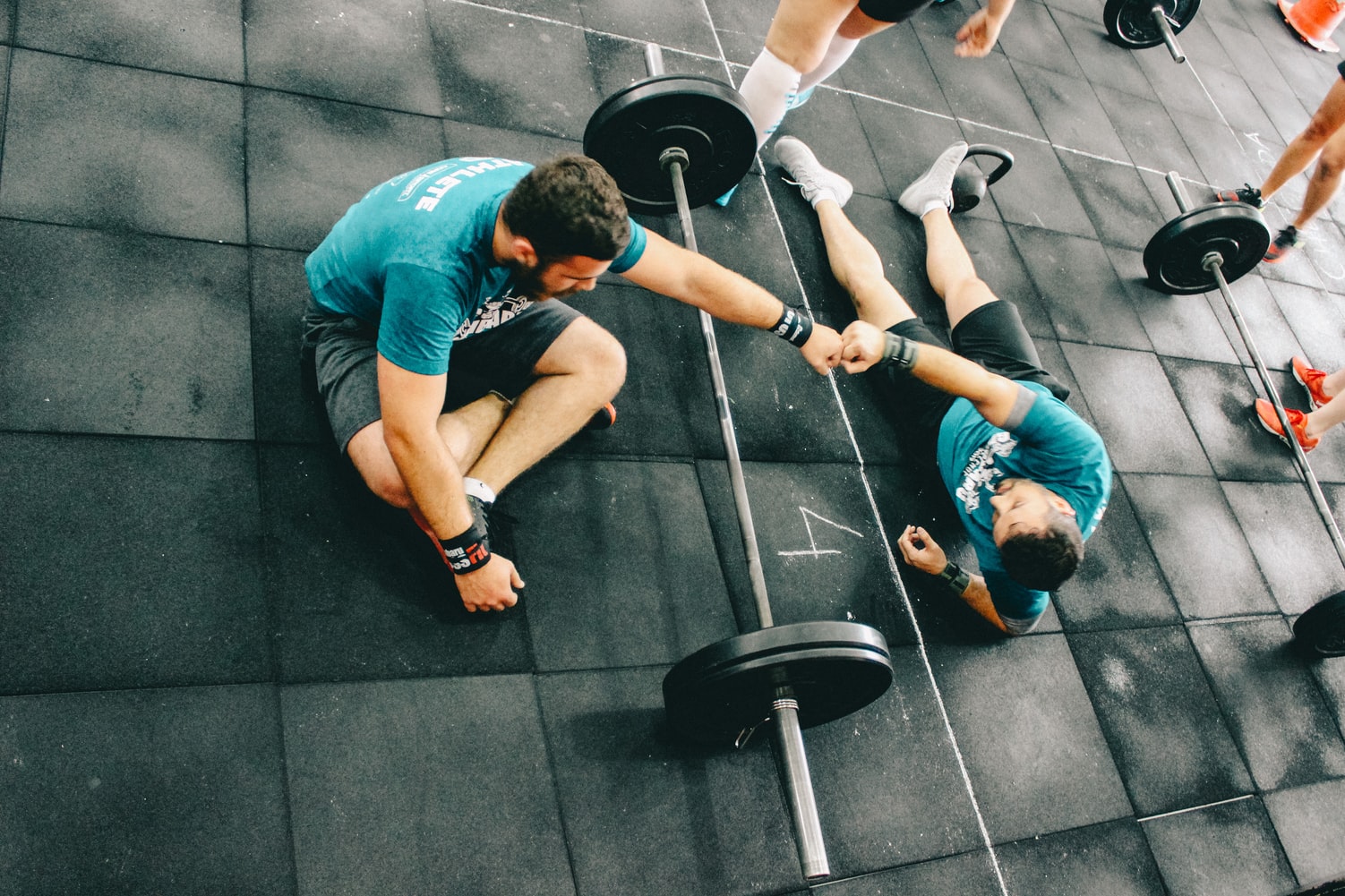 3. Be ready for all the questions
Your clients may drill you a bit on the safety protocols that the gym is enforcing. Are there wipes? Extra spray bottles? Gloves?? Do we need to wear masks?
This goes back to being in communication with your gym owner – so you can know the answers to these questions.
4. Continue to offer other options to clients
Let's face it. Not everyone is going to be willing and ready to jump back into training sessions. I was lucky in that most of my clients were more than ready to jump back into personal training sessions and I had almost everyone back all at once. Although there are definitely going to be people who aren't ready.
Continue to have spots open for virtual training (if that's something you're offering). It is so important to continue offering value to people who are either taking a break from training or don't train regularly with you. I do this through weekly email campaigns and through my Instagram feed (shameless plug – go follow me @littlelaurlifts).
Continue offering value to people who are either taking a break from training or don't train regularly with you
So if you were offering virtual training during quarantine, keep offering it. If you were sending your clients workouts of the week or workouts they could repeat at home on their own, keep doing that.
If you have an online coaching program available, keep making it clear that it's an option.
Remember – if you're an independent trainer, you're running a business. And businesses need to make money. So don't become complacent because "no one wants to train at the gym right now." We can workout wherever, whenever.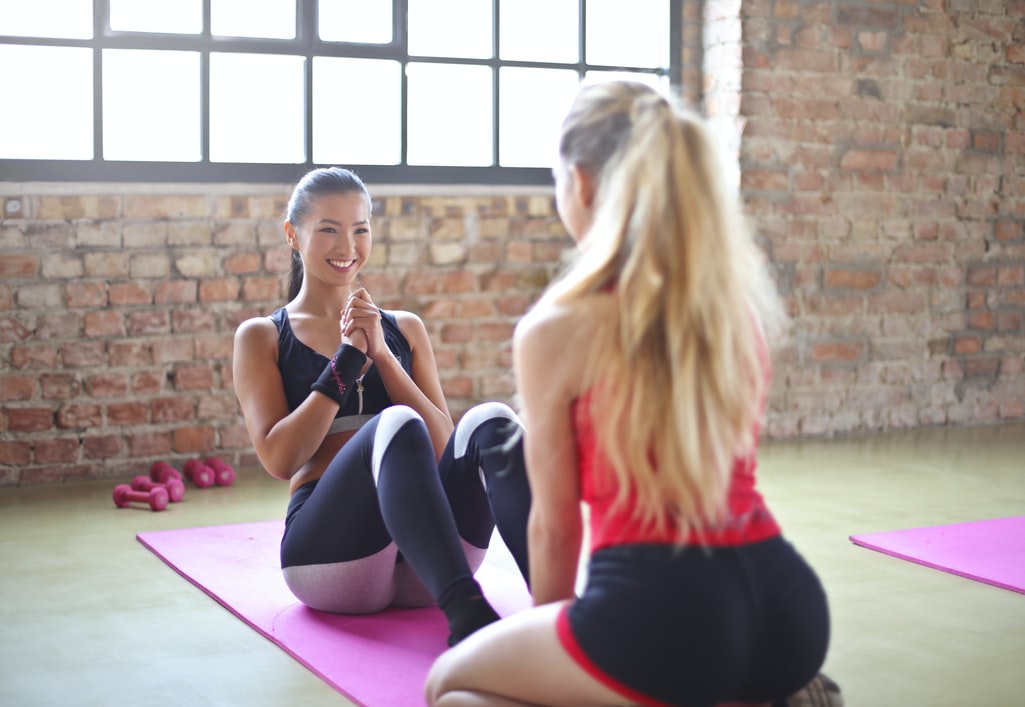 5. Ask for referrals and continue to grow your network
As an independent trainer, your referral network is HUGE and a key element to keeping the dollars rolling in. Just because people aren't ready to step back into the gym doesn't mean they're not willing to get a massage or go to a chiropractor. Essential businesses that were able to stay open during quarantine are definitely struggling as well as numbers went down during quarantine.
If you've been staying in touch with your clients (I hope you did), you may have the opportunity to still refer them to a healthcare practitioner in your network who is an essential worker. When people are working out by themselves, they sometimes run into trouble with achy joints or painful sore muscles, especially if they happen to stray away from your well-designed program and do something crazy like hill sprints and box jumps for 20 rounds (Some people are nuts).
Referring out helps keeping you relevant to your network and to know that you do still indeed care and think about them. Being a source of reputable referrals gives other healthcare practitioners more inclination to refer clients to you as well.
Which means more business!
6.

Realize that you're their only option right now

for gym access
With gyms not opening up to members yet, realize that you are someone's only option to get into the gym. Capitalize on that and steer your marketing towards getting new clients now that you can train in person. Or if you can't train in person yet, advertise that working with a trainer right now leading up to gyms reopening will help you build back up your fitness so that getting back into the gym isn't so bad.
Offer sample training weeks, complimentary consultations, and get people to you so you can sell yourself and your services. There are more people itching to get back into the gym than you think, so make it easy for them to find you.
There you have it, six tips to help you get ready for reopening. Make sure you're addressing client questions, staying in touch with your gym owner, show people you truly care, and go above and beyond with disinfection standards.
Remember that you've just come out of some lower income months and it's time to make up for it, so find the people who can't wait to get into the gym and cut them a deal to entice them to train with you for X number of weeks. If you've been on top of the game and network with other physical therapists, massage therapists, chiropractors, etc., then make sure you're still staying in touch with them. Pass referrals and more business to them and they'll be more inclined to refer business back to you.
I hope this article was helpful for you! If you have any questions or simply just want to connect, feel free to reach out to me! My email is laura@lstraining.net. I'm always trying to connect with other professionals in the fitness industry and would love to hear your action plan for post-quarantine training.