Ashley showcases how defining her niche and using ready-to-go software helped scale her business.
Meet Ashley Christ, the owner of Boulay Fit. Ashley first opened Boulay Fit with her husband in 2018. From the start, Ashley had mostly in-person clients that she trained along with her husband. Ashley eventually pivoted to Everfit to scale her business virtually.
Ashley at first struggled to get new clients until she began educating herself on business and really defining her niche. She eventually began to attract postpartum moms for coaching and was able to nearly double her revenue.
How did Ashley define her niche? What are some challenges she faced as a gym owner? What features does Ashley use to help scale her business? We interviewed Ashley to find out.
Tell Us How You Got Started in Personal Training
I started personal training at 18, and I always played sports growing up. As soon as they allowed me into the gym, I was in there. In May 2020, I decided I wanted my studio and own business. I started at a commercial gym and went gym to gym. When I moved to Jacksonville, Florida, where I am now, I left my last corporate gym job.
I always had some clients on the side that wanted to work with me but didn't live in the area. I did a little bit of online, but nothing major. What kicked it off was my difficult pregnancy. I was in the hospital for two months starting in February, and I didn't want to let this backslide my business. I had a postpartum program ready and something I was already going towards.
While I was sitting in a hospital bed was when I launched everything. Now I've helped so many people in the last few months just being in a hospital. I'm doing more one-on-one, and I'm using the autoflow to add people into my 12-week postpartum lifestyle program. If I have to tailor it to that specific person, I will, but it's a group setting with one-on-one coaching from me.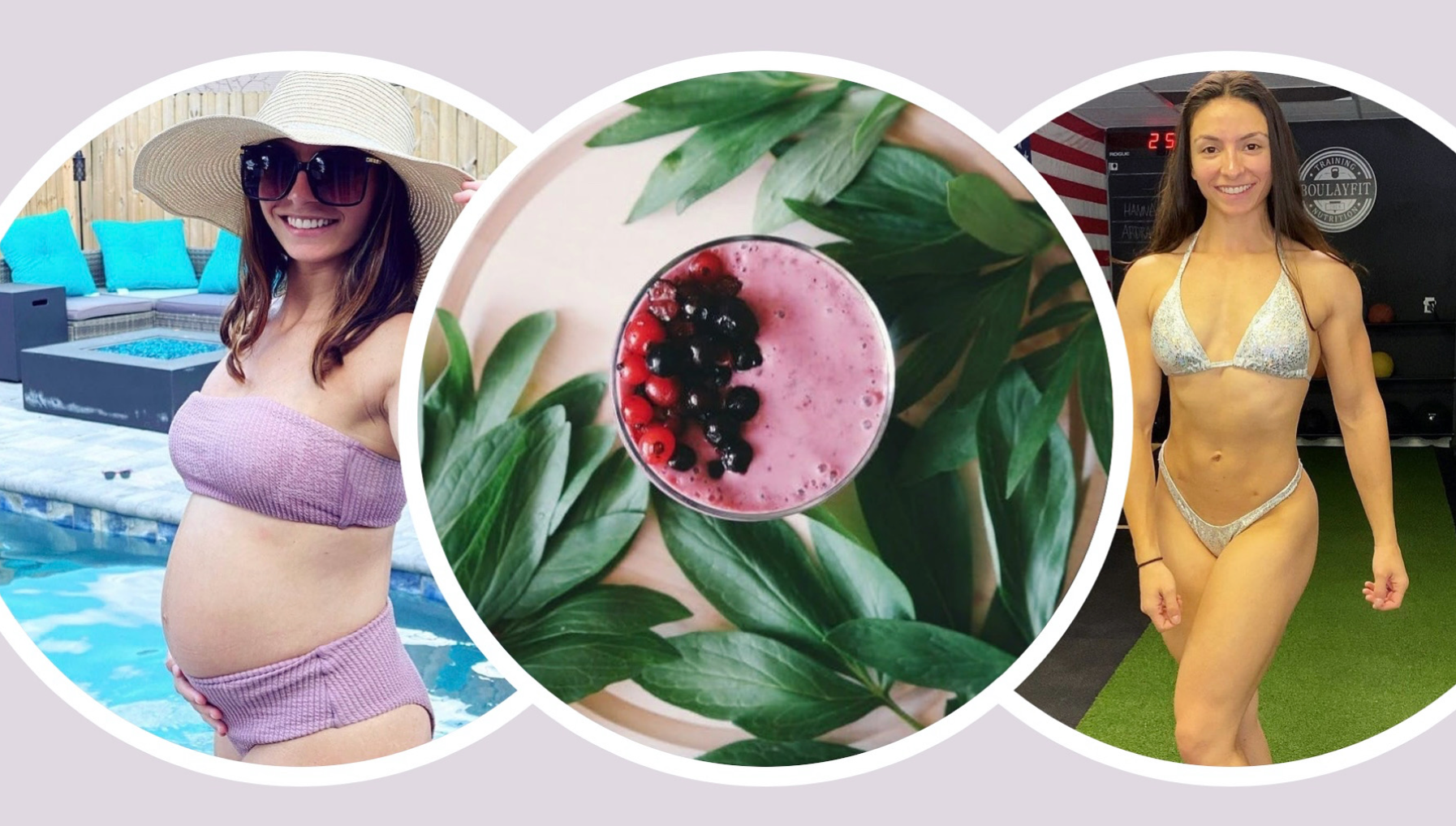 Tell Us The Story Behind Boulay Fit
Boulay Fit started before I met my husband; it's my maiden name. My husband and I met both in the gym and opened our own one-on-one private personal training studio. That was in 2018; since then, I've branched out and done more online work. With my online coaching, I'm currently working with postpartum moms.
Before working with postpartum moms, I started with weight loss clients. After that, I specialized in hypertrophy training because I did a lot of competitions in bodybuilding, so I did a lot of contest prep for a while.
I found most of my first clients by posting my own workouts and videos of my current clients on social media. I had 1 or 2 online clients when I first started, and now I'm getting into the teens. I'm trying to grow and aim to have 20 to 30 clients, especially online since online coaching makes it very easy to work with more people.

What Challenges Did Everfit Solve For Your Business?
That's a hard one. Not knowing what to do or who to target was a challenge. Until I started figuring out I wanted to work with postpartum moms, it was all over the place. I had clients doing contest prep and others making weight loss, and no one really stuck around for too long until I found my target audience. The first month I launched my program, I had so many consultations that it just took off.
Specifically honing in on that niche helped me, and having a simple, clean, and ready-to-go app made it easy for a lot of people. No one had to go looking for their nutrition or their workouts, and it was all right there. I was working on another app, and I hated it. I was losing clients, and everybody complained about it. I did a trial version with Everfit, and immediately I liked it the most, and it worked best with what I offer.

I went from just training clients to being a business owner and marketing. I never had to market before; now, it's about running ads and thinking bigger about who I'm selling to.
What Advice Do You Have For New Coaches?
Persistence, don't give up. It's really hard to have your own business and be a trainer. Everyone in their first year expects to do well, and after that, if they don't, they fall off. It takes a lot of work; it takes a lot of heart; you're going to have bad days and good days. As long as you stick it out, you'll get there.
Make sure it's what you want to do; it gets expensive with certifications, recerts, and opening your own place. Also, make sure you love it; if you don't truly love it for yourself, then it's probably not the place to be.
I wish I got better business advice; my husband and I learned everything on our own, trying to build the business. Make sure you know your target audience or who you want to work with. You can get overwhelmed by working with too many types of people, pick something and work on that. If you're doing nutrition, make sure you're certified and know what you're doing to avoid getting into trouble. I have my own people I learn from, business coaches and other trainers. The more you learn, the more you can put into your business and help everyone else.
Where to find Ashley
Instagram https://www.instagram.com/_ashleychrist/
Owner at https://www.boulayfit.com/
Other links https://msha.ke/boulayfit/