Cori shares how she uses Everfit to manage around 50 coaches all over the world. In only a couple of years, she grew from coaching 50 clients locally to 800 globally. How did Cori grow such a large team in only a couple of years? How did Cori use Everfit to tier her coaching services? We spoke with Cori to find the answers to these questions and more!
Meet Cori Leftkowith, owner of Redefining Strength located in Mission Viejo, California. She believes age is just a number and helps average Joes and Janes regain function through training. Her fitness journey had a humble beginning by working the front desk at a gym. Over time she transferred away from the desk and began to train clients in person in 2014.
Since then, Cori has grown from a solopreneur to a business with a team of 46 coaches. Redefining Strength currently boasts almost 800 active clients located all over the world from the United States to Asia.
Tell Us How You Got Started in Personal Training
I've always been an athlete, I grew up playing tennis and it was way more fun than playing with Barbies. I played Division 1 tennis at Boston University–as an athlete I was always interested in athletics and I thought after college that I wanted to be a sports writer. I quickly realized that it wasn't for me during my first internship after graduating.
From there I realized I wanted to do more in the fitness realm by helping people. I started working at the front desk at a gym and trying to train different people. I realized I didn't want to train athletes, but I wanted to train average Joes and Janes like me to move and feel their best.
How Did Redefining Strength Get Started?
I started Redefining Strength in 2014, as a small group training facility in Costa Mesa, California. I wrote blog posts and produced videos online because I wanted more control over my in-person clients. From there I launched into online programming mostly with E-book and video programs.
Right before COVID hit I launched my first coaching program; I was about a year into that and not very happy with the offerings out there. I was using a competitor of Everfit and it wasn't fully meeting my needs to grow in the way I wanted, which is how I found you guys! We now have about 46 employees and are training people online 1-on-1, we have different levels of coaching, ebook programs completely online, and our global community.
In 2018 we went fully digital but it wasn't until 2 years ago that we went into online coaching. When I first went online my ebook program was $9.99. When you go online, you hoped your clients did the program but you didn't know if they were doing it. That made me want to find different ways to find support and make sure people actually did the programs and got the results they deserve.
What Did You Do To Scale Redefining Strength To An Online Business With 800 Clients Around The World?
A big part of growing both the international and US business was due to social media. It was about putting content out consistently across all the different platforms; each week I have a schedule for myself to be consistent with it. I'm treating it the same as I'm treating somebody walking into my facility because you want to build a relationship the same way you would in person. Everything I'm posting is directed at helping my specific client and my client avatar. You don't want to just post randomly; you want to make sure you actually are trying to help people.
Some of Cori's Rockstar Social Media Tips:
What can I impress people with so they can see that I can help them not somebody else
Is my content directed at helping the person I want to help
Provide your best stuff so they can see the value that you can provide
Social media is meant to be social
Meet people where they're at and impress them with how much you can help them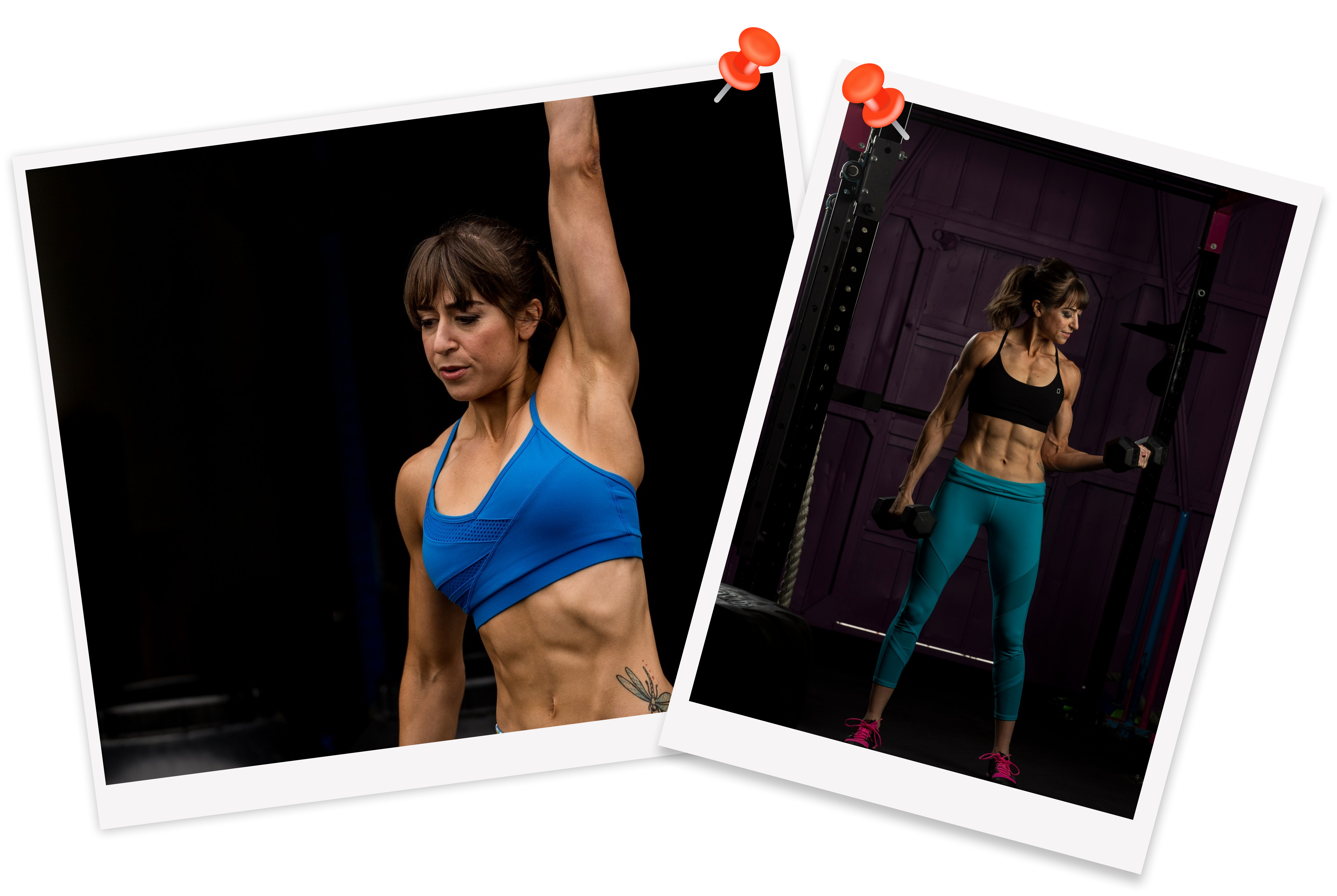 How Did You Grow Such A Large Team Remotely?
During the pandemic when I know a lot of my friends' gyms closed down and they weren't able to train, it was really nice for me to tell them, 'Hey come online and do this with me. It'll be fun to grow!'. We now have a staff of 46! The first couple of trainers got a little overwhelmed because we didn't have any system, but they're now managers on the team. We were actually last year named number 81 in the region on the Inc 5000 list, which was really exciting to see that growth.
We have a trainer in Qatar, one in the UK, a few in Canada, and we have clients all over the world. Being able to reach people internationally is fabulous. Social media makes it a small world, so you're able to connect with a lot of professionals by putting your content out there. I was able to find a team that way. I have worked in the industry now for 12 years and I met people through different workshops not even just trying to hire.
What Challenges Did You Face Prior to Using Everfit?
Every entrepreneur will face multiple challenges while building their business, but you grow stronger from overcoming them – you learn new things, find better ways of doing things, and create new avenues for yourself. It felt like we were working harder and not smarter, we had things in 6 different places whereas now it really saves a lot of time because it's all in one place.
Engagement
The app we were using wasn't user-friendly for clients, it didn't allow us to offer self-guided programs, it didn't have a nice flow, it didn't allow for the engagement that is so key to creating a community, and it didn't allow for easy communication either. I can now have my one-to-one clients and offer group coaching. I could offer workouts where clients have the support of the app, the ability to have that accountability, do stuff on their own, or reuse their previous programming until they're ready to come back.

Retention
Our retention rate has skyrocketed, and we have better re-sign rates. We use the Forums to create that community; it's nice to have a private forum and have coaches involved in those. It's nice to have the leaderboard because when we ran the Macro Hacks challenge, it was nice to see where I stand in everything. Those things are motivational and really help our clients see their wins.
It's not only retention but referrals. Clients have such a good experience with the app and usability of the workouts, they can see their metrics, their weights, and records of all those things. We've had more clients refer their friends, there's no better marketing than word of mouth.
Starting out with 1-on-1 clients, the re-sign rate was maybe 5%, but now it's 30% for 1-on-1 clients. Overall, we have a 90% stick rate for some services because they'll go to other levels. Even if it's maintaining their workouts in the app, they want to pay to use the app and maintain their access. We're getting people in the right level for them and then referring their friends and families.
Teamwork
Everfit gives us admin controls, coaching controls, and profiles for multiple coaches to log into to work and help a group training environment. You're able to create permissions for levels that you need. We're also able to create a shared document and database. We have progressions we work off, we have an exercise library, we can all upload different documents to share like meal plans and recipes, we can share coaching videos, and we can communicate in forums. It enabled us to create a unified program and be on the same page.

What Advice Do You Have For New Coaches?
Don't Rush: Take the time to learn about what you're using so that you can make the most of it because there are so many little details that do make the difference.
Be Authentic: Don't just go into it if you like working out. It's not about you, and it's not about working out.
Work for Somebody Else: I would recommend learning the road by working for somebody else at first before starting on your own. Learn the technology and find a mentor during this time.
Where to find Cori
Instagram: https://www.instagram.com/RedefiningStrength/?hl=en
Owner at https://redefiningstrength.com/
Other links https://linktr.ee/redefiningstrength