Get to know Products, the powerful automation for your Payment & Packages, that is going to set you free from client onboarding work forever! 🎉
What is a Product?
Products allow Packages to automate the onboarding work and grant your clients instant access to what they have purchased. Products, besides Packages, now are an essential part that completes the Payment system at Everfit.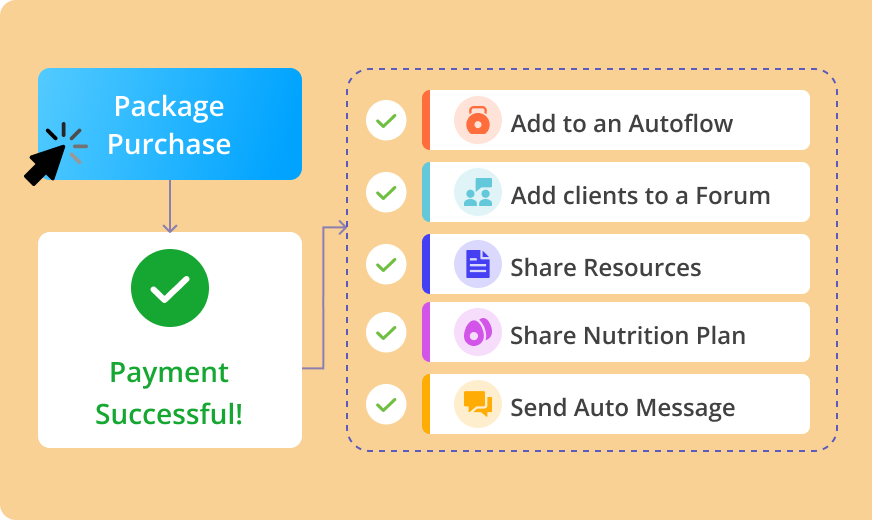 Learn more about Products and How to add Products to Packages.
What can you automate?
With 5 choices of Asset types to set up Products, you can turn any of your services into payable digital merchandise and automatically assign your clients to their purchased programs and resources.
Sell your training service on autopilot with Products!
The ability to scale from 1 to 100 clients in no second is now made possible with Products!
By automating onboarding work, Products saves you a huge time from manually adding each new client to programs and resource collections.
Products empower you to focus on marketing and selling the Products rather than administrative tasks, driving more revenue for your business.
It allows you to group people into the same training Products, which makes it easier to manage and see what is being purchased the most and what isn't, then develop a data-driven sale strategy.
Products are now available on the Web Platform. Try it today, and let us know how you use it to optimize your business monetization! 🤑