December is a busy time with holidays approaching and the new year right around the corner. So we're launching three new features to help you save time and reach more clients. ✅
Personalized Goal Countdowns
Now your clients can see their goals and deadlines approaching with personalized calendar events.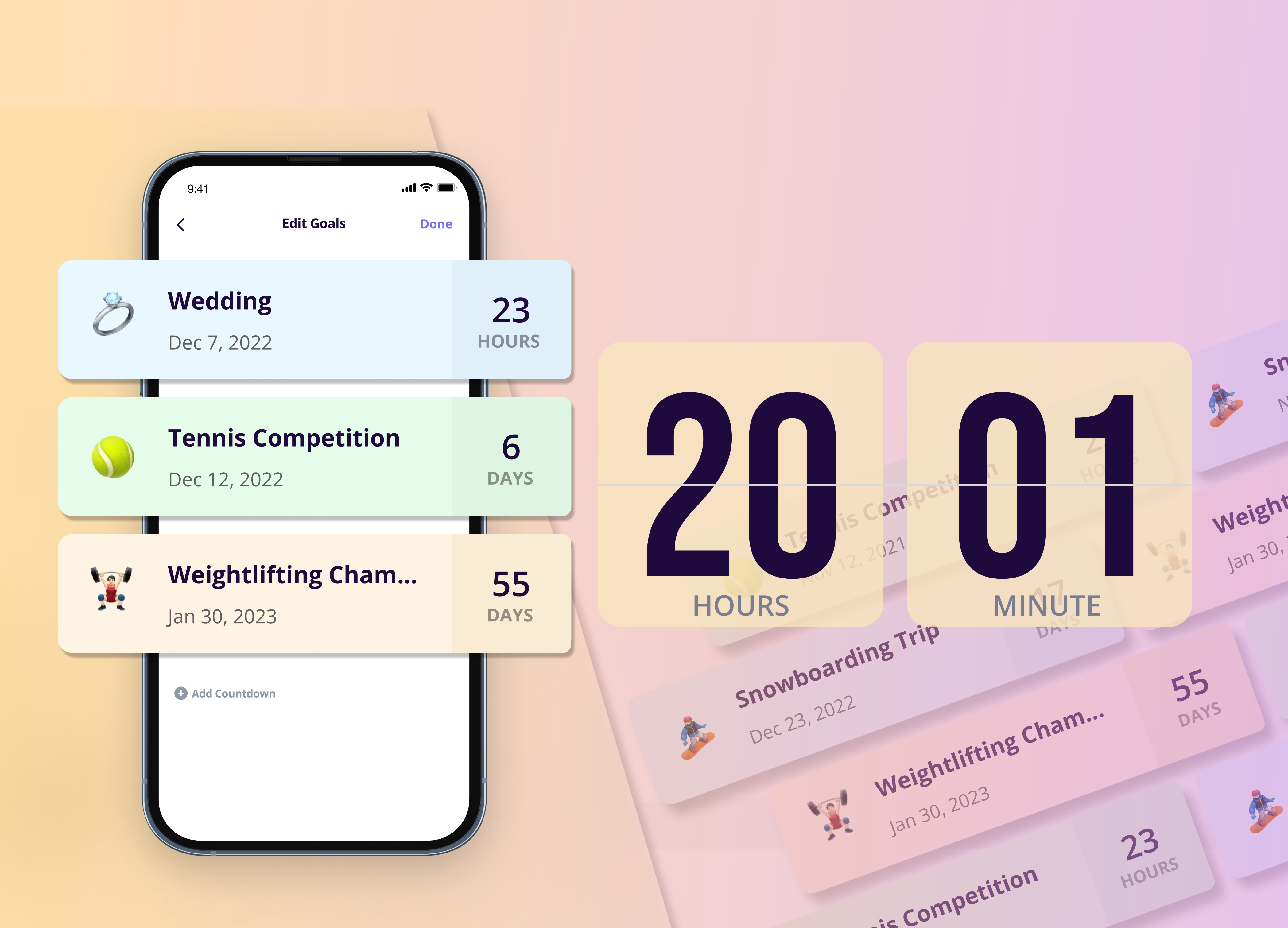 The countdown feature makes it easy (and exciting) to plan for special events like competitions, races, or even weddings. You can create countdowns for your clients or let them set their own. Either way, this feature will help you keep clients motivated for their big day.
Countdown provides:
Calendar highlights featuring client goals
A fun way for clients to look forward to events
Daily reminders of what clients are training for
Learn more here.
Team Permission
Collaborate with other coaches without re-assigning your client to someone else.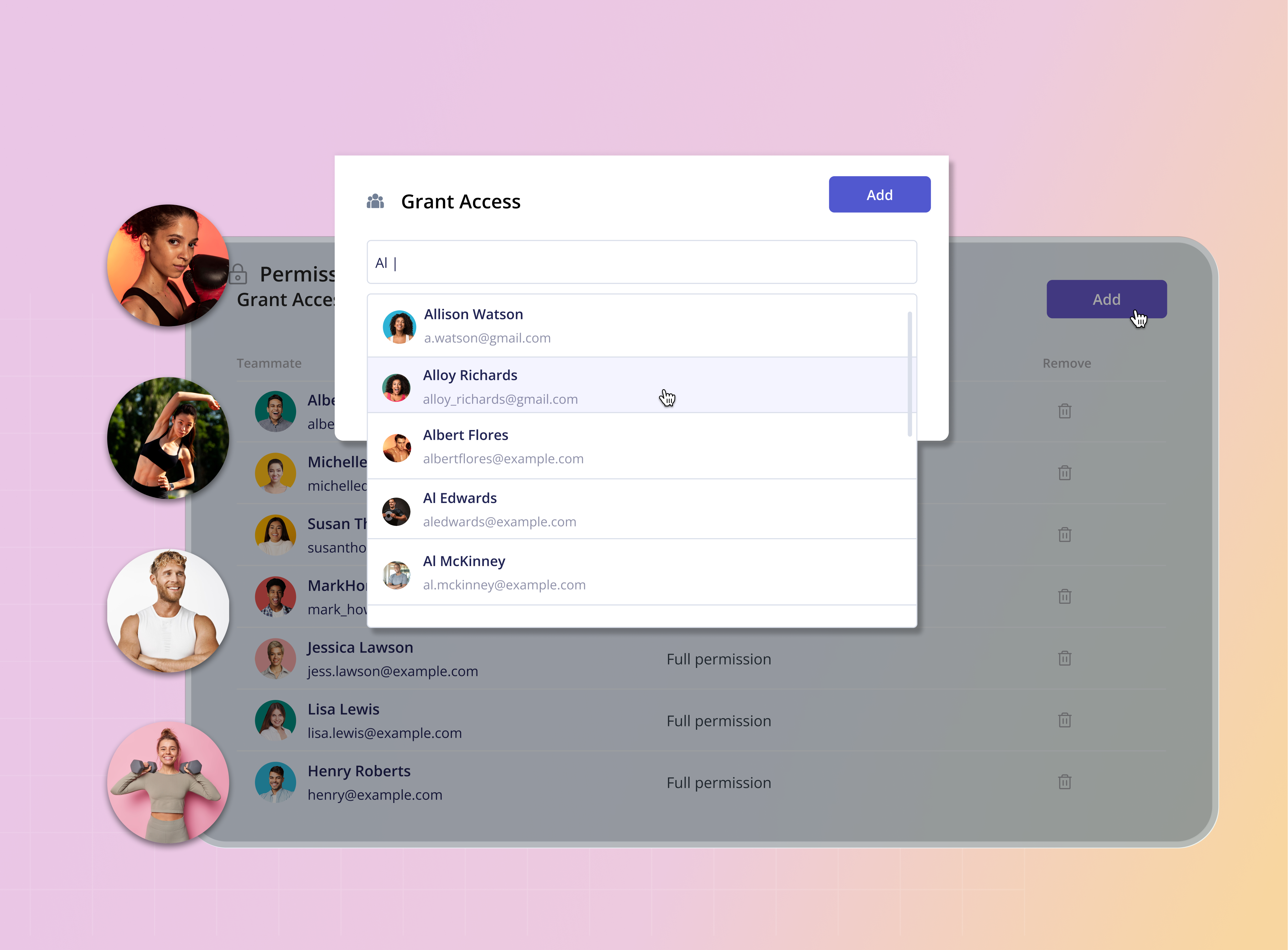 Team Permission allows you to draw from other coaches' expertise while still maintaining ownership of your client base. You can invite nutritionists, physical therapists, or other trainers to collaborate on a specific client profile. Or you can let a sub-coach manage particular clients when you're sick, out of town, or simply in need of additional support.
Learn more here.
GIFs
Motivate and encourage your clients with fun GIFs.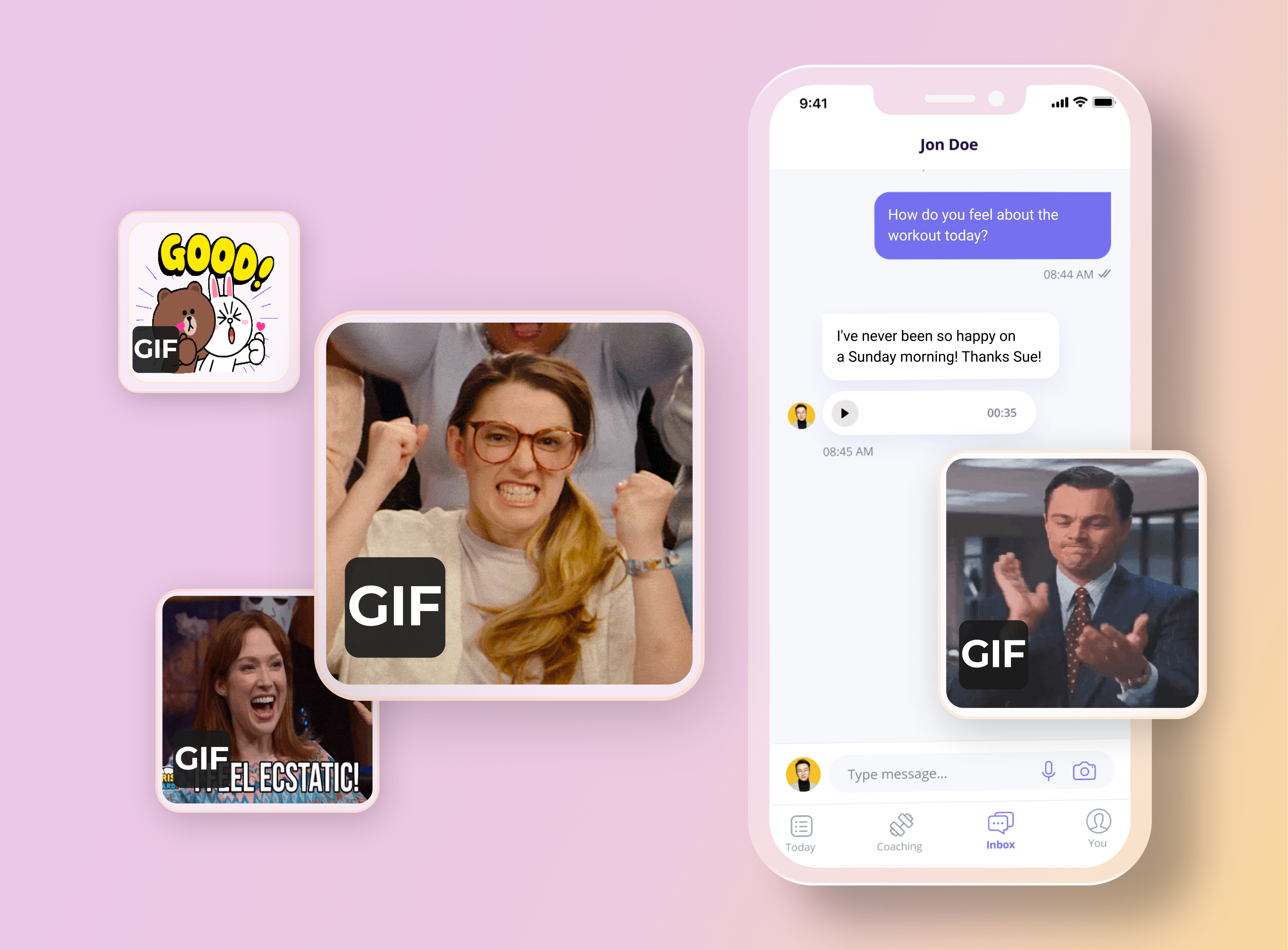 GIFs help you deliver a more personalized experience to your clients. You can quickly make someone smile and get a better sense of their personality by sending animated GIFs. Use this feature to respond quickly and enthusiastically to clients, helping them to feel even more comfortable and familiar with you.
Learn more here
Coming Soon: Habit Tracking
With Habit Tracking, you'll be able to track your clients' habits over a set period of time and help them achieve their goals. This feature launches in just a few weeks. So stay tuned!