5 Improvements for Tasks
Tasks within the Coach App: View task assignments and completion results directly from your phone
Task Library: Save time by saving your tasks and reusing them later for any client.
Task Reminder: Set a specific time to send a push notification to remind clients
Task Comments: Receive responses or strike a conversation for specific tasks.
Richer Media Formats: Be creative and add links, pdfs, videos, images, or audio files.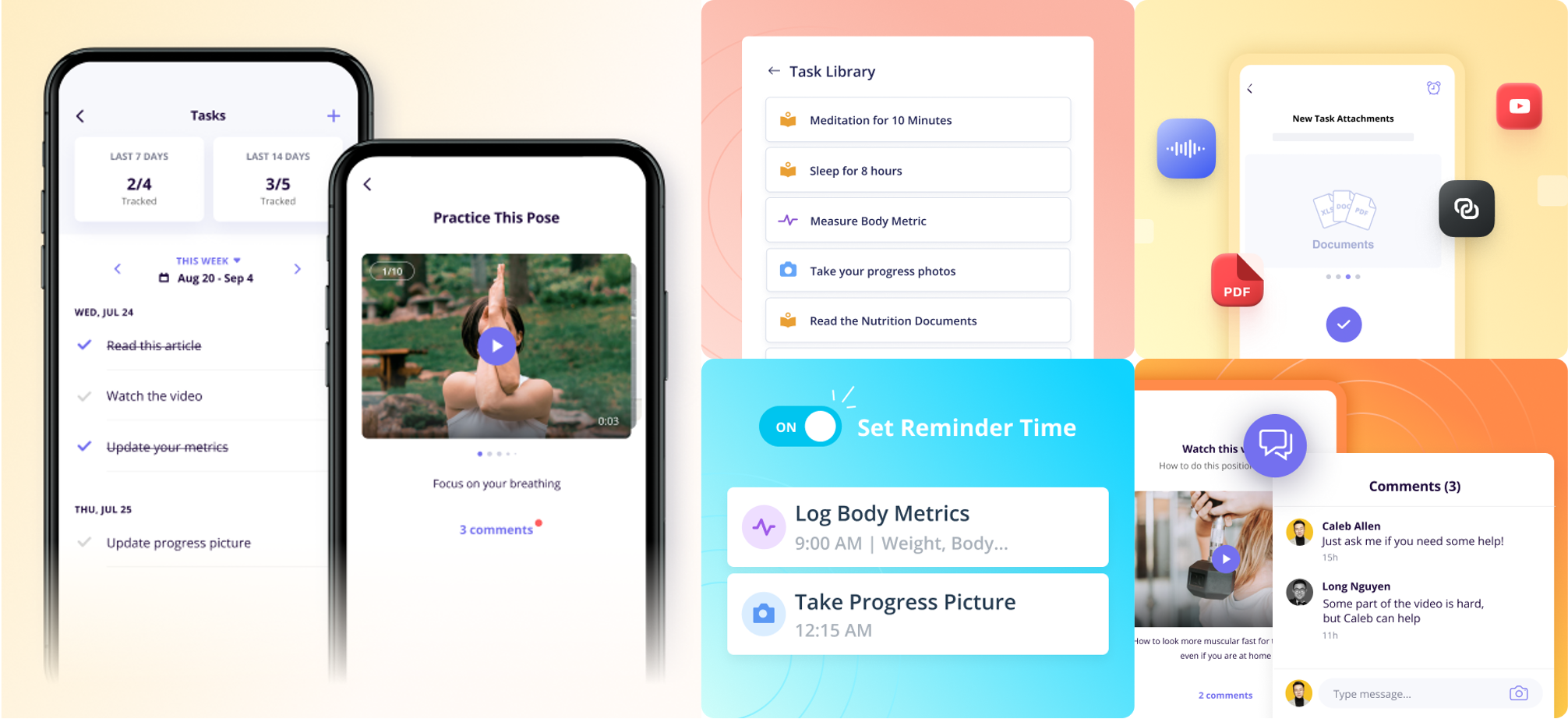 Build Programs. Easier!
Rep Range: We built this so you don't have to explain in the exercise notes section
Set 1RM manually: Perfect for adjusting the 1RM estimation value for injured or returning clients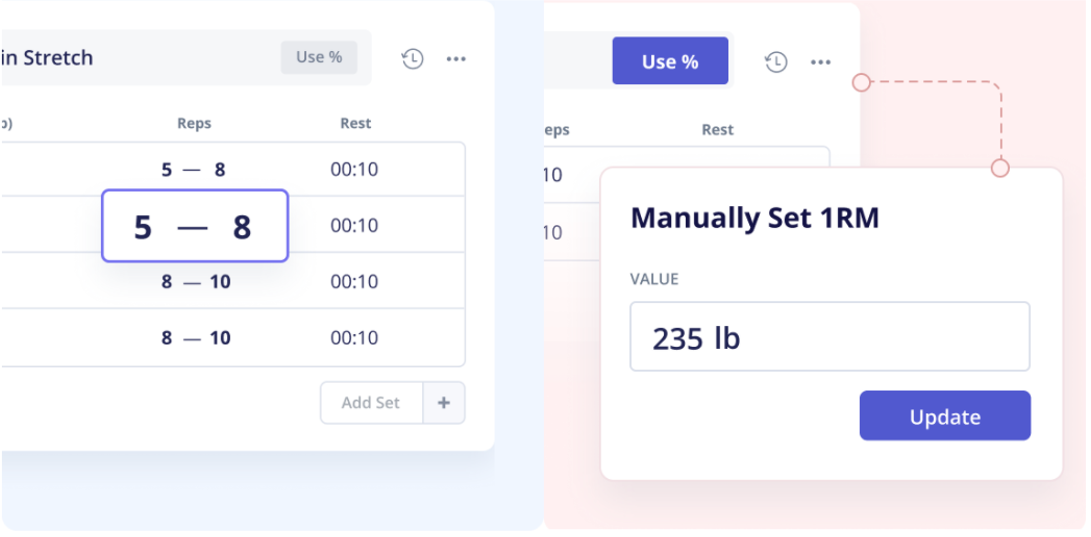 An update on Autoflow feature
Schedule In-app Messages for Multiple Clients: Using Autoflow, schedule in-app messages in advance for many to save time while keeping your clients engaged. Now available for both Autoflow formats. Read More
Turn off Training: Perfect for your clients who only need nutrition and habit coaching. Let them focus on what matters. Learn More
Macros Note: Provide written guidance to your clients to ensure they understand the nutrition macros goals you set for them.