Coach Rob highlights how Strength Base is able to deliver a more professional service and save hours every day using Everfit's Autoflow feature.
Gone are the days of spending weekends manually typing up workouts or trying to reach out to clients across five separate platforms.
Meet Coach Rob Carpenter, co-owner of the private personal training facility Strength Base, which specializes in bespoke strength training and sports therapy. Rob set up the business in 2019 with two partners and currently employs four personal trainers. Strength Base seeks to differentiate itself from its competition by offering highly personalized service to each of its 70+ clients!
How did Rob navigate the challenges posed by online training? How does Everfit add value to his business? We sat down with Rob to take a deep dive into his career and plans going forward.
So Rob, tell us how you got started in the fitness industry?
I've been in the industry for over a decade. I started off as a personal trainer in a busy commercial gym called Fitness First. I worked there for about two years and then moved into a CrossFit gym for the next five years.
After that, I coached clients on a one-to-one basis in several gyms around the Hampshire area in the South of England. And over the past two years, I co-founded the gym Strength Base with two others, which is a private training facility that attracts the kind of person seeking a more specialized service. We market our gym to those who want to learn about the strength training world of fitness.
Over the last three years, I've also been doing a lot of sports massage therapy as well as personal training. I use my knowledge of both to give my clients the best possible results, from not only a strength training performance side but also soft tissue care too.

Who is your current clientele, and how do you target them?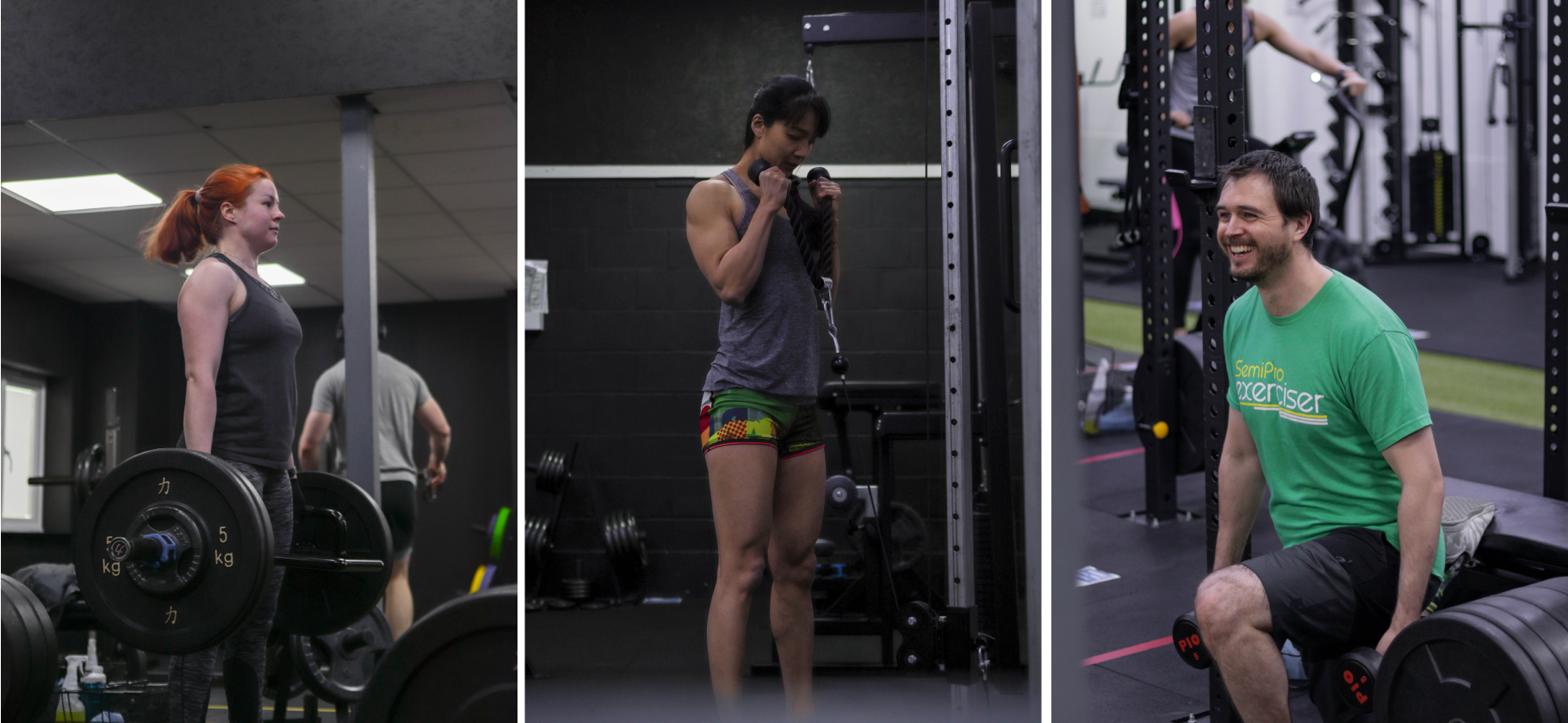 We have approximately a 60:40 male to female ratio, but we're trying to create an environment that welcomes more women into strength training so everyone can experience the benefits. Our age demographic is typically between 25 and 40, but we have clients on either side of that bracket.
We initially invite people in for a tailored gym tour and ask them all about their goals and how we can serve them best. Most of our marketing is from Google Ads and via social media platforms like Instagram, Facebook, and YouTube. However, the best thing we have is a word of mouth and referrals from family and friends.
Before we do anything, we have to make sure we have the right data. If you work in a specific area of fitness like us, you need to figure out your key demographic first. Look around your area and explore how other people and gyms do their marketing.
For example, we look for inspiration from other strength training gyms in the UK that we'd like to emulate. We then research and gather as much data as possible to really hone in on our target demographic and draw their attention.

What challenges have you faced so far, and how has Everfit helped?
We used to deliver all our programs on Excel spreadsheets, which is not the cleanest or most personalized way to send someone their training plan. We'd also see customers trying to zoom into their phones to see workouts.
So we wanted to explore software options where we could have our own brand and provide greater convenience for clients in the gym. Our big three challenges were finding:
Functional, professional, and smart software
Software that catered to individuals specifically
A team that listened to suggestions
Everfit's Autoflow feature has been really important for us as a small, independent gym. We're open 24 hours and are technically staffless, so having software that automates messages and sends reminders is really helpful and enables us to reach everyone.
The platform on the client-side also looks just as smart as the coaches, so we can deliver our services to a much more professional standard.
Everfit has saved me days every week! I used to spend hours on a Friday and Saturday typing everything into Excel. The platform has made programming so much quicker and allows us to spend more time focusing on other areas, such as social media, all while delivering a better service.
In terms of client retention, the software has been vital. Being able to deliver a personalized service through a smart-looking app, and use automation to keep in touch with people has improved our retention rate by around 80%.

What are your future plans for Strength Base, and how does Everfit fit in?
Online training was clearly the place to go during Covid times and exploded throughout the pandemic. Although our physical gym still takes priority, it's great to have a platform where we can keep the focus on gym members but also easily reach out to our online clientele.
The dream is to open multiple units across the UK. Everfit's automation feature is really important to help us achieve this, as we're a staffless gym.
Once one gym can be fully automated, the rest will follow suit, and then we can manage all our sites online.
In the future, we might expand the size of our gyms, but we won't change how they operate. Our members really value the private, exclusive offering we provide. Currently, 85% of our members are receiving both personal training and tailored programming through Everfit.

What advice would you give to new personal trainers and coaches who are just starting out?
My best advice would be:
Be proactive and do things differently: Create unique exercises that draw attention and make you stand out from other trainers. This also shows that you really care about what you do.
Be there: Clients will want to train at all times of the day. Put yourself out there, be social, build rapport and make sure you're the go-to person on the gym floor.
Offer taster sessions: Free group workout classes are great to give people the opportunity to try your services without feeling tied down.

Where to find Rob:
Instagram: @strengthbaseuk
LinkedIn: https://www.linkedin.com/in/rob-carpenter-82a9001a0