January is one of the most critical months for coaching businesses as new clients venture in and ask you to help them reach their fitness goals. We're launching three productivity-enhancing features to make your business more successful in 2023. Let's explore!
1. Habit Coaching
Looking for ways to keep your clients accountable? Look no further than Habit Coaching. This new feature allows you to assign and track daily routines, helping clients build healthy habits. You can easily see a client's current task completion streak, their best completion streak, and their daily average. These insights will help you notice where clients might be struggling and equip you to update their programming accordingly.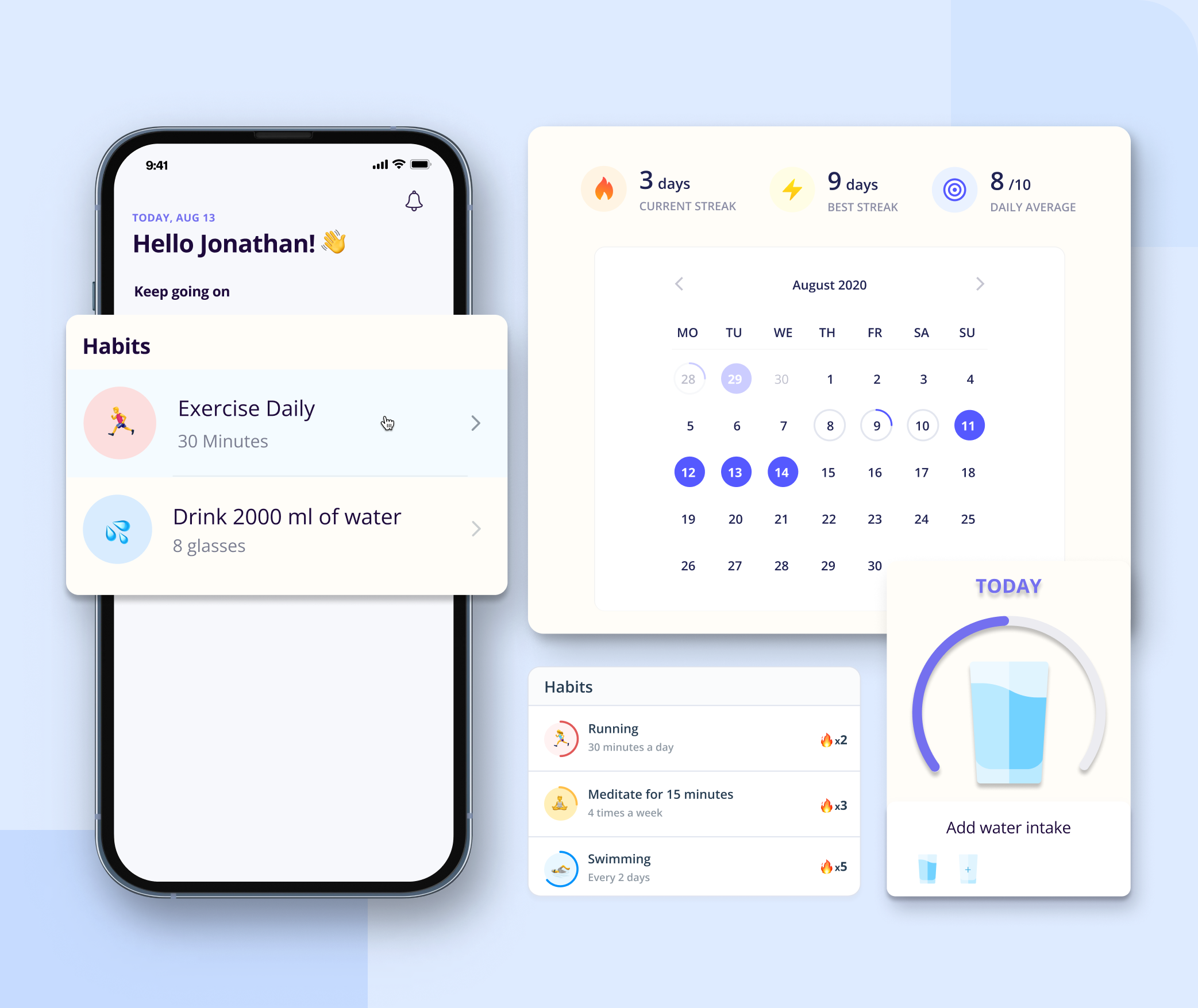 When creating habit tasks, you can select from pre-set suggestions or completely customize your own assignments. Either way, you'll have the ability to define the duration of the task and check in with clients as they move toward their goals.
Habit Coaching provides a unique opportunity to expand your business. You can offer this service as an add-on to existing training packages or market it as a standalone service.
Learn more here.
2. Task Library
Streamline your programming with an organized task library that makes it easy to manage, sort, and reuse popular assignments. You can save any task (even a custom one) as a template, and it will automatically get stored in the library. From there, you can access the task at any time and assign it to any client.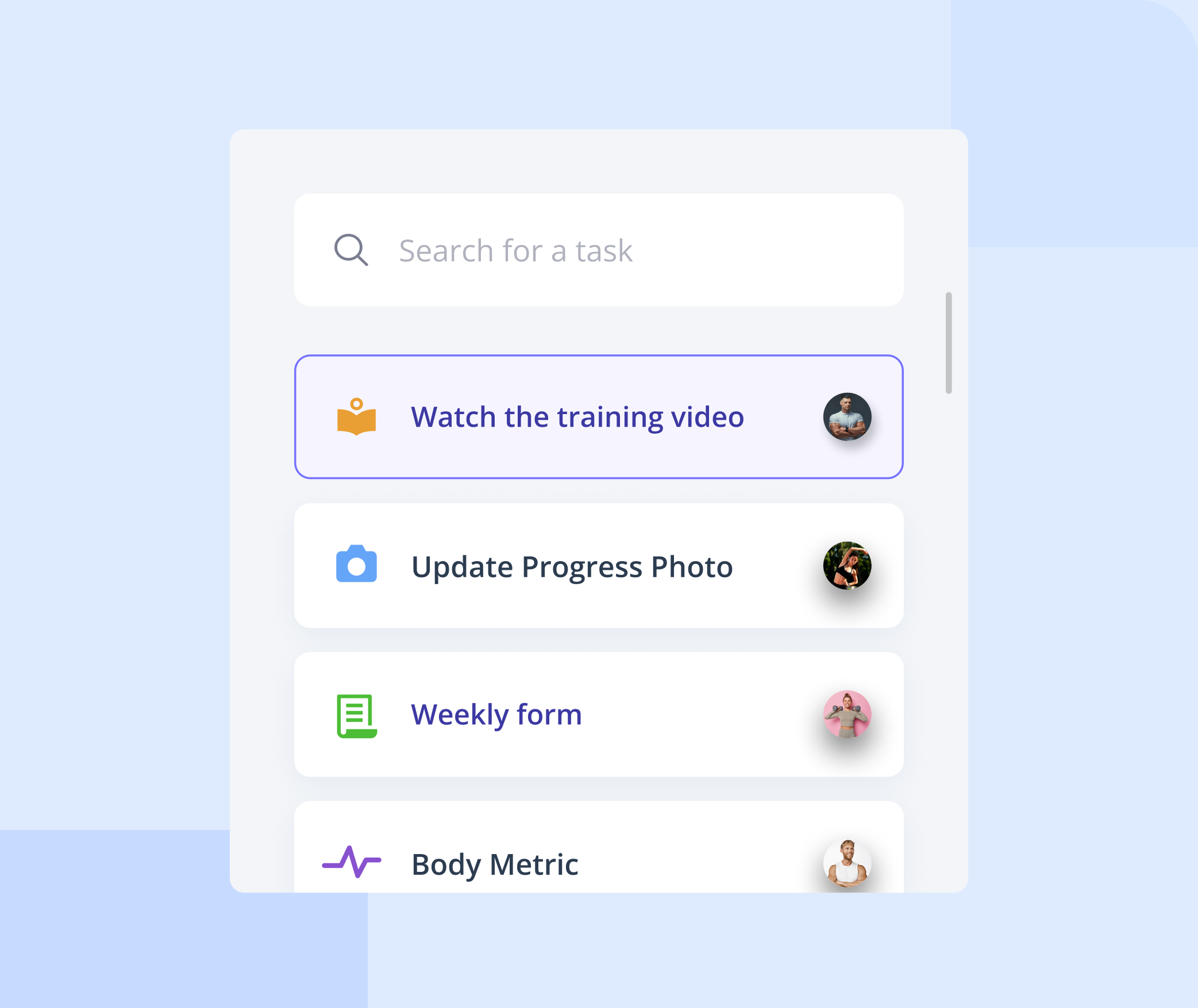 The Task Library is a powerful asset for any coach, especially those who manage multiple clients. You can save time quickly selecting from archived tasks instead of constantly creating new ones. Your library might consist of generic tasks such as "Update Progress Photo" or "Complete Weekly Check-In" or it might be more customized with tasks such as "Jump rope for 15 minutes." Whichever tasks you use most, the Task Library allows you to categorize and easily access them.
Learn more here.
3. Coach Bios
Now you can introduce yourself to prospective clients with a personalized bio on your payments page! Describe your background, education, certifications, areas of expertise, and maybe a few fun facts so potential clients get a better sense of who they'll be training with. You can highlight special achievements and endorsements and even leave a special message for new clients.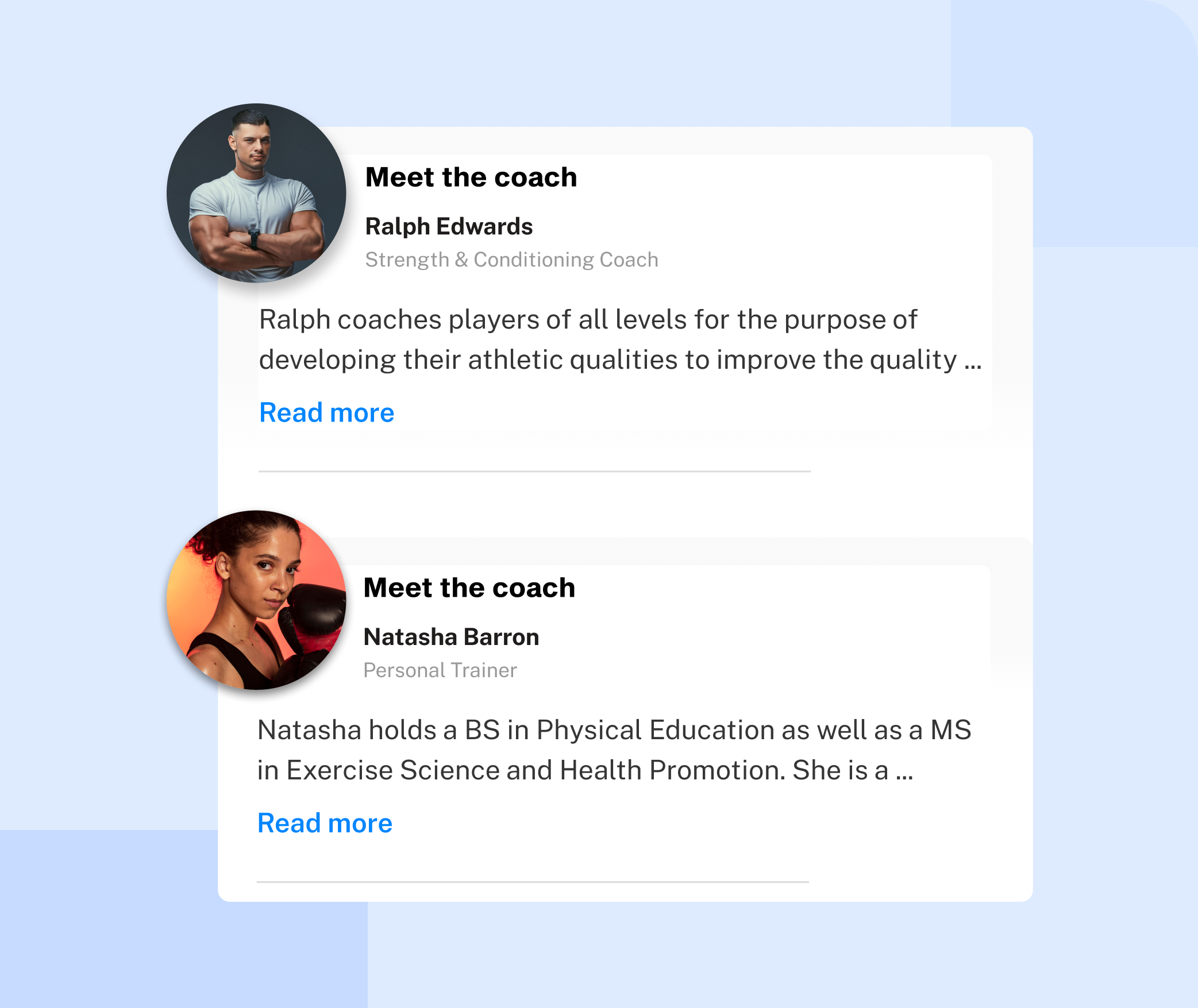 A personalized bio will help distinguish your coaching method from others and make newcomers more comfortable committing to your programs. Furthermore, your bio is a unique chance to showcase your personality before meeting your new client.
When crafting a bio, keep in mind that the content may need to be updated over time to remain relevant.
Learn more here.
All three features are now available on Everfit and ready to boost your coaching business to a new height in 2023! 💥