We have just launched the highly-anticipated Advanced Custom Branding feature. This enables coaches to design the look of their client training app even more than before.
Check out the options below! 😉
1. Create your own app icon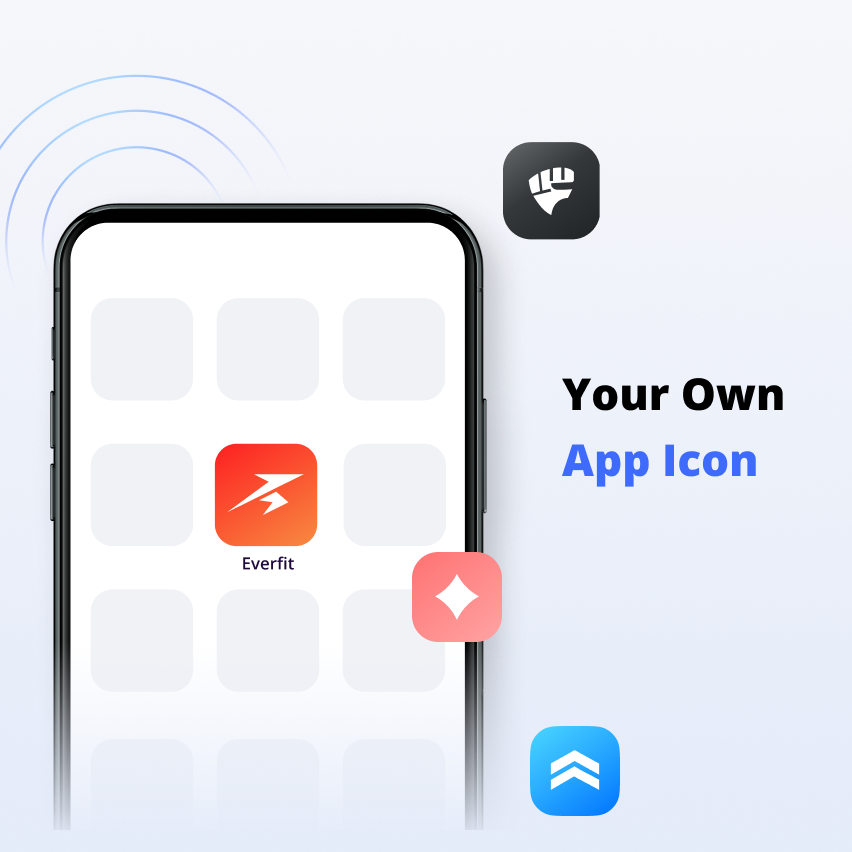 Cultivate your brand and use a custom app icon, so clients can easily recognize the training app based on your own logo.
2. Premium Splash Screen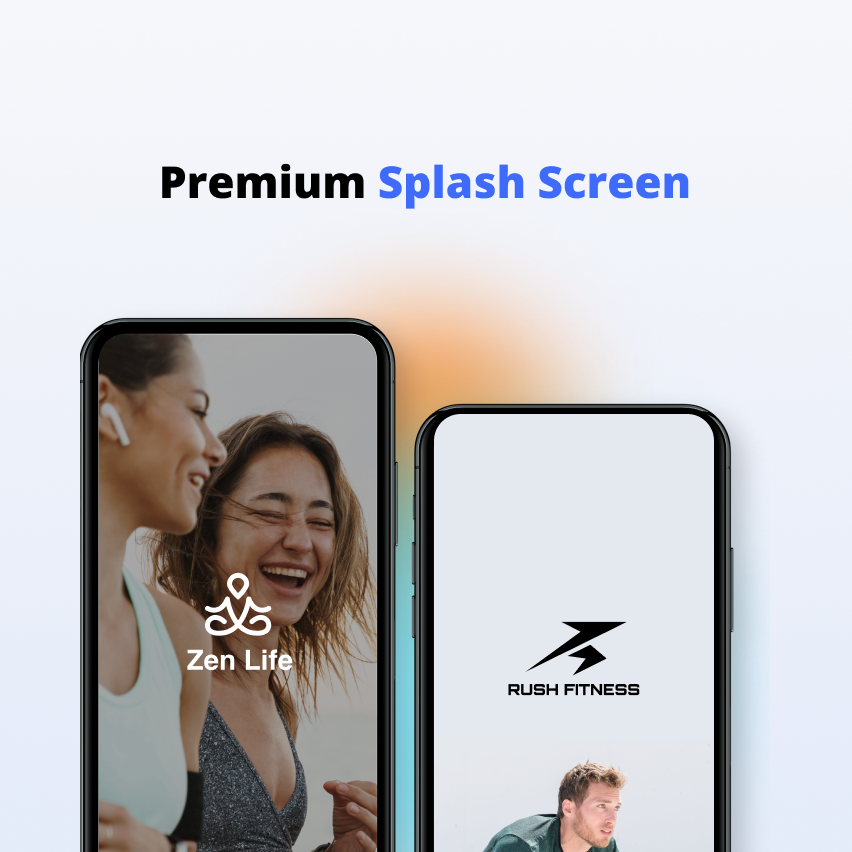 Elevate the experience and welcome your clients to the app each time with a full screen background image.
3. Custom Workout Background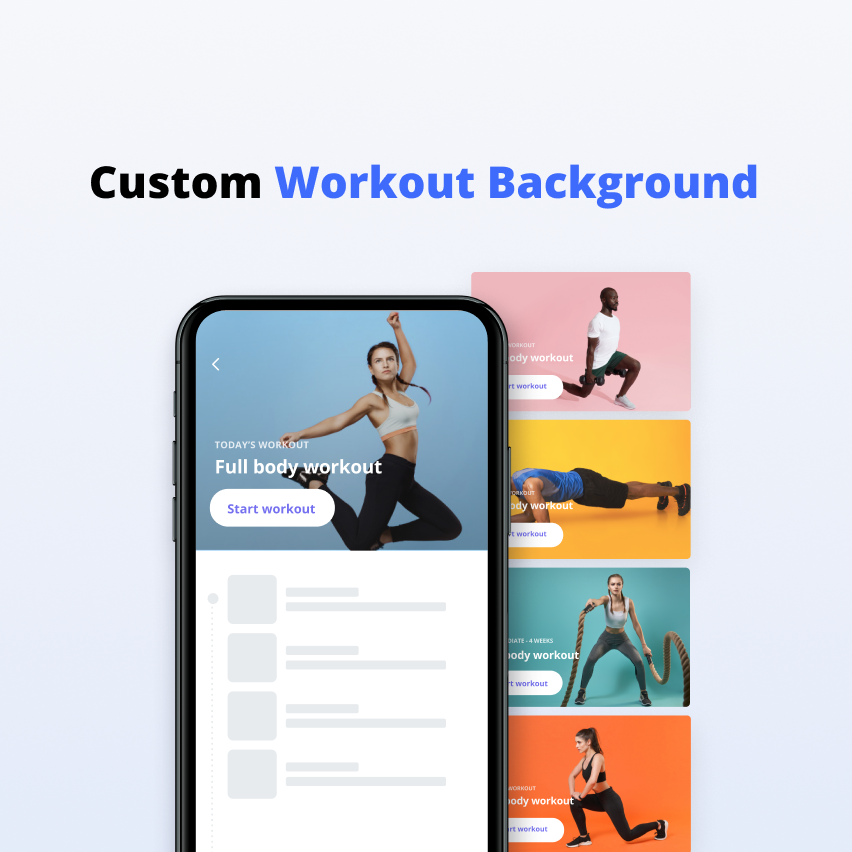 Different training focuses for different days? Stand out and use a unique workout background for each workout.
4. Premium Color Themes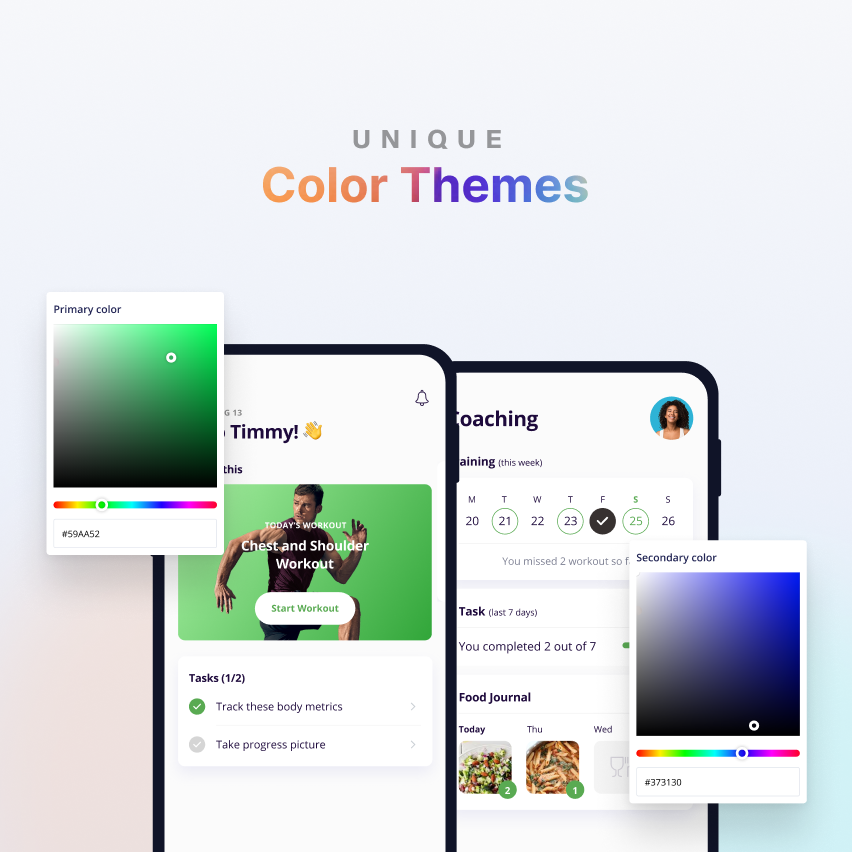 Your training is unique, so why settle for less? Choose your own color codes to set up the primary and secondary app colors 🎨
*Add-on available for the Pro and Studio plans.
Get $25 off if you upgrade to Advanced Custom Branding this week! Use code "BIGTHANKS25" Valid until November 30th, 2021 🥳