As a fitness coach, you're constantly looking for ways to improve your coaching experience and better support your clients. That's why we're thrilled to introduce six new power-ups on Everfit that will take your coaching to new heights. These features are designed to boost efficiency, save time, enhance communication, and simplify client management. Let's dive in and explore the value they bring to your coaching practice.
1. E-signature with Forms: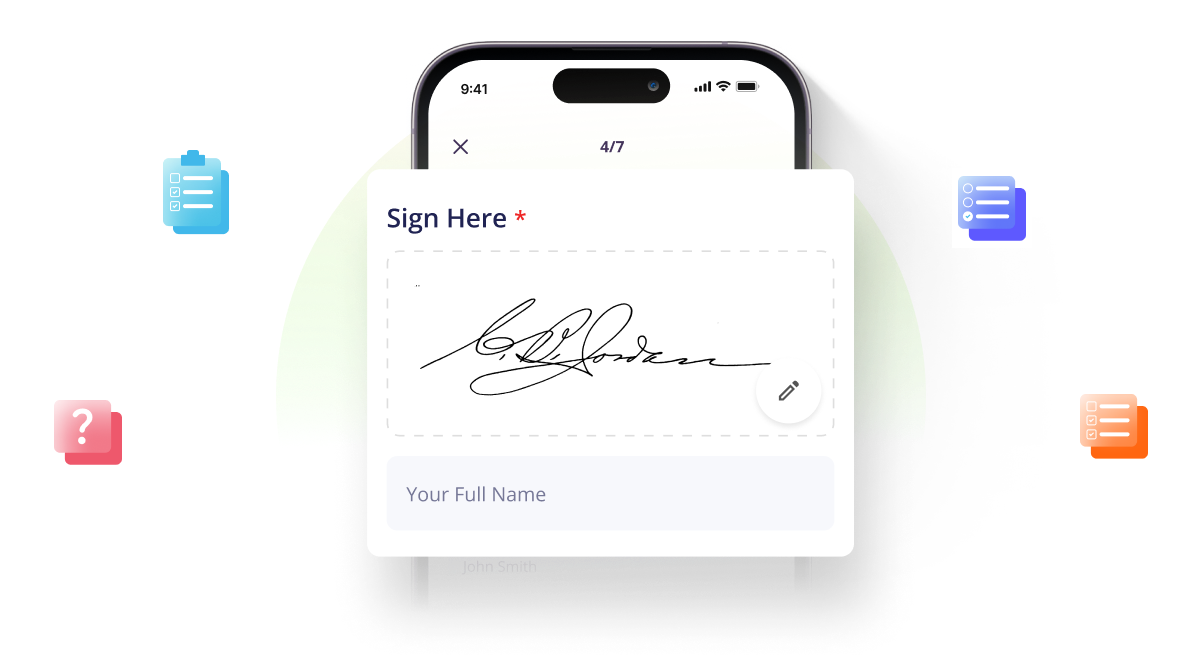 Streamline the agreement process and eliminate physical paperwork with the new e-signature feature on Everfit. Your clients can conveniently review and sign agreements digitally right on the Client App. This saves time and effort for both parties, making the entire process more efficient. Additionally, e-signatures provide a secure and professional experience, ensuring the legal validity of agreements and promoting trust and compliance in your coaching relationships.
2. Comment on Individual Form Responses: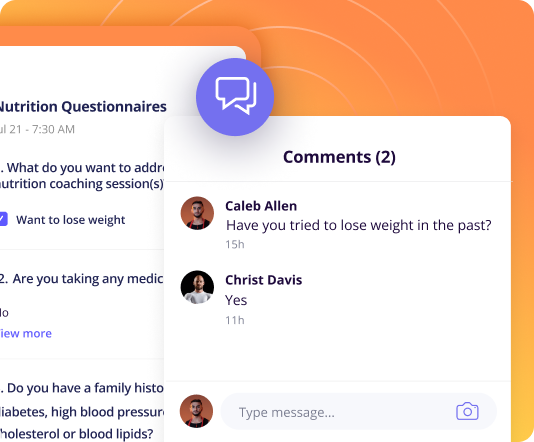 Offer personalized feedback and guidance by commenting directly on each client's form response. This feature enables more effective communication and allows you to provide valuable insights to help your clients achieve their goals.
3. Export Form Responses as PDF: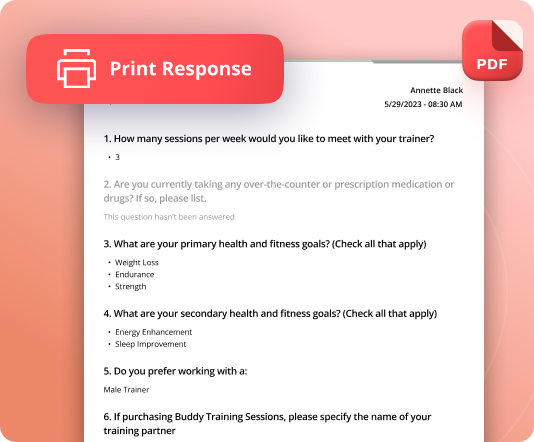 Easily export individual form responses as PDF files for seamless documentation, progress tracking, and record keeping. This feature ensures quick access to client information and simplifies the sharing of assessments and progress reports.
4. Schedule a Forum Post: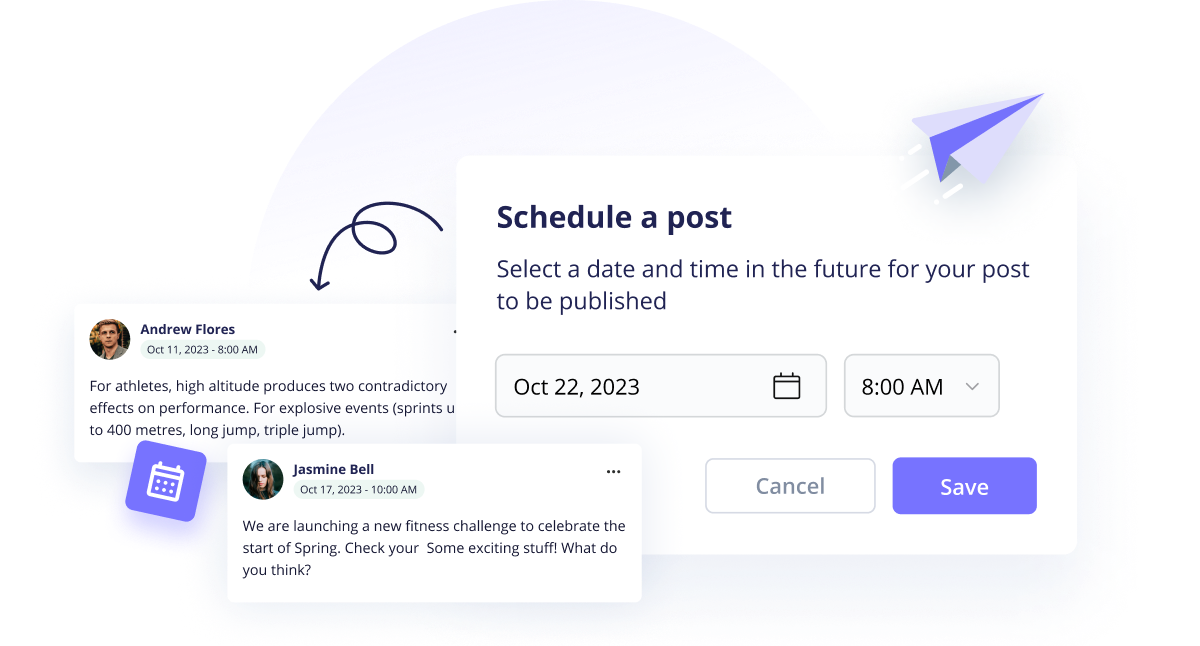 Foster a thriving fitness community within Everfit by creating pre-scheduled forum posts. This feature allows for timely communication and enhances engagement among your clients. You can offer valuable content, updates, and tips while managing your time effectively. Consistent communication helps create a sense of community and encourages clients to stay motivated and connected.
5. Simplify Client Management with Group Tags: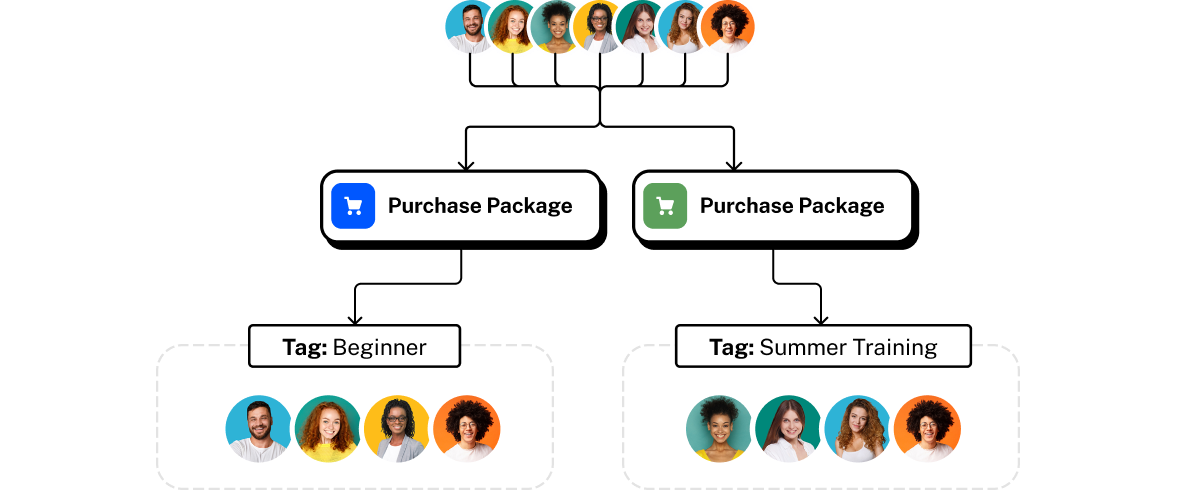 Managing multiple clients can be challenging, but with Everfit's new Group Tags feature, you can streamline your client management process. Automatically tag clients to groups based on their packages or services. This simplifies organization, improves efficiency, and enhances the overall client experience. You can easily access and communicate with specific groups, ensuring personalized attention and tailored support.
6. Change Settings to Let Clients View Studio Program Workout Details: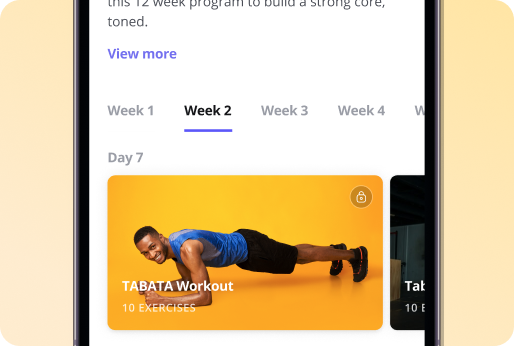 The new Studio Program settings on Everfit give you control over how much workout detail your clients can see before they start a program. You can choose to show all workouts, no workouts, or specify a timeline (e.g., 1 week, 2 weeks, etc.). This feature provides flexibility and allows you to customize the client experience based on their specific needs and goals.
Try all the new features today!
Incorporating these new power-ups into your coaching practice boost efficiency, save time, foster better communication, simplify client management, and deliver a more personalized coaching experience. Embrace the power of Everfit and take your coaching to the next level with these valuable features. Your clients will appreciate the enhanced support and the results they achieve on their fitness journey.
Try today at https://app.everfit.io/