Everfit's latest September upgrades are here to make your fitness coaching journey more powerful, engaging, and personal than ever before. Let's dive deeper into the value of these exciting features:
1. Hide Workouts from Clients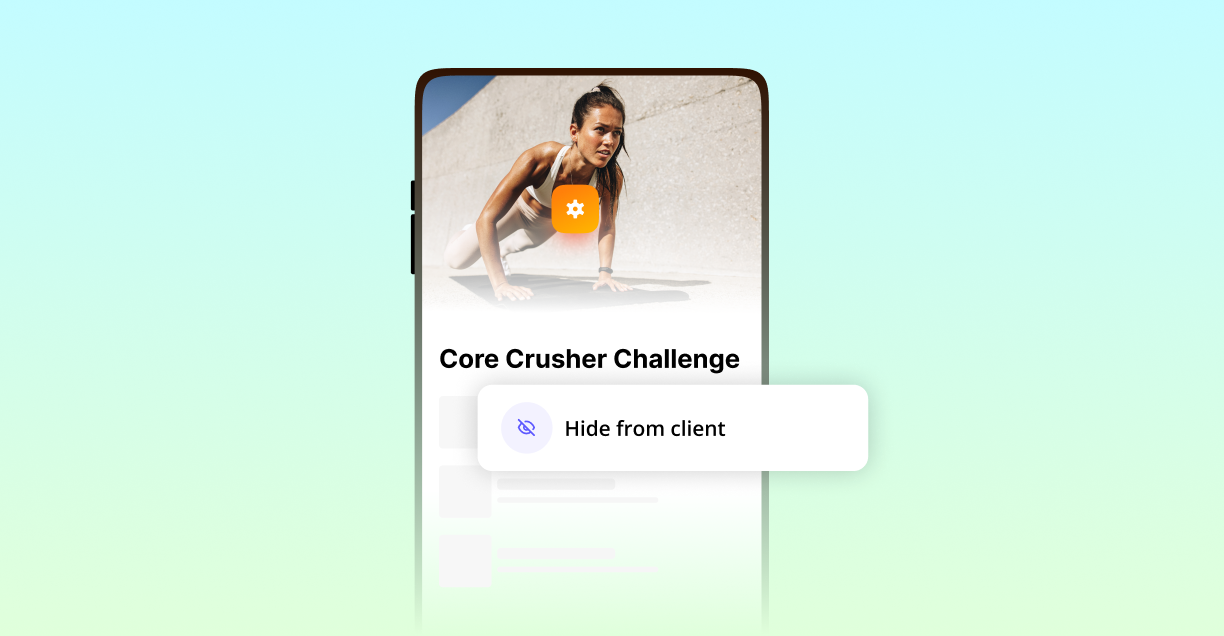 With the "Hide Workouts from Clients" feature, coaches can now take their program planning to a whole new level of convenience and control. It allows you to pre-plan programs without clients seeing the workout details, making your coaching journey smoother and more efficient. Imagine having your training programs ready to use at your fingertips, allowing you to seamlessly adapt to your client's needs and schedules. This means less time spent on the fly and more time dedicated to delivering personalized and effective training programs. It's the power of preparation at your service, simplifying the coaching process for both you and your clients.
2. Progress Photos
Monitoring your clients' progress is a fundamental part of coaching, and Everfit has made it easier than ever. The Progress Photos upgrade brings a whole new dimension to your coaching toolkit:
Add % Body Fat to Photos: By seamlessly integrating body fat percentage into progress photos, you gain a comprehensive view of your clients' transformations. This allows you to track their progress with unparalleled accuracy, providing them with personalized guidance for optimal results.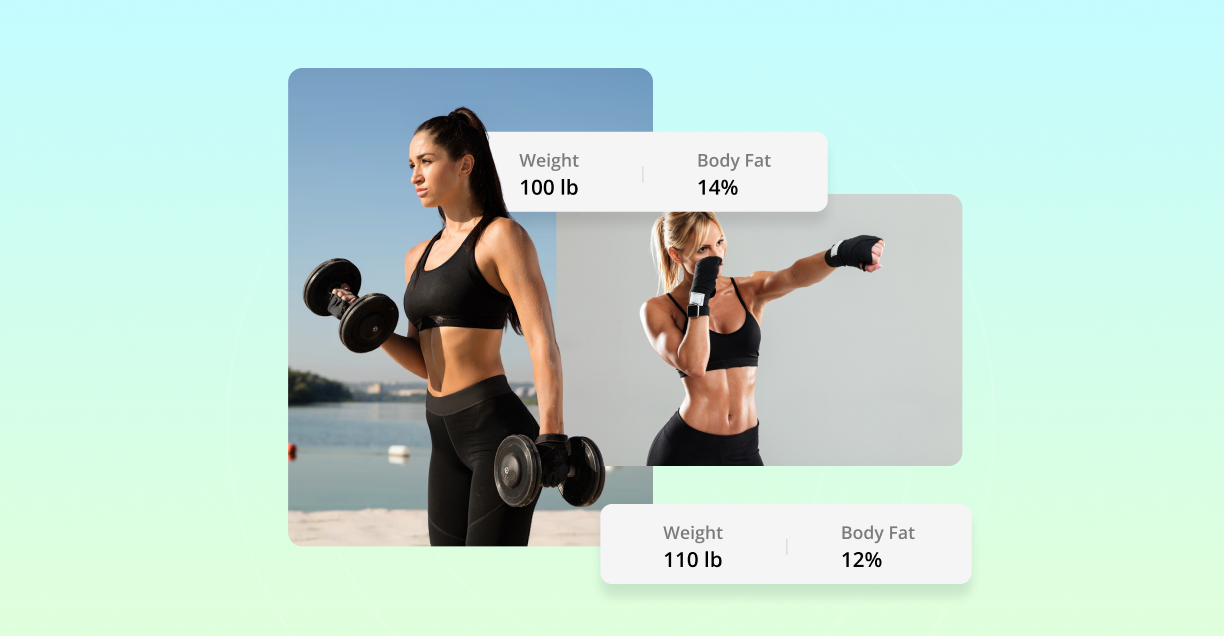 Compare 2 Photos: The ability to compare two photos on the web helps you to visualize your clients' fitness journey over time. This simple and intuitive tool allows you to see the real impact of your training programs, making it easier than ever to fine-tune the workouts for the best results. Say goodbye to guesswork and hello to data-driven coaching!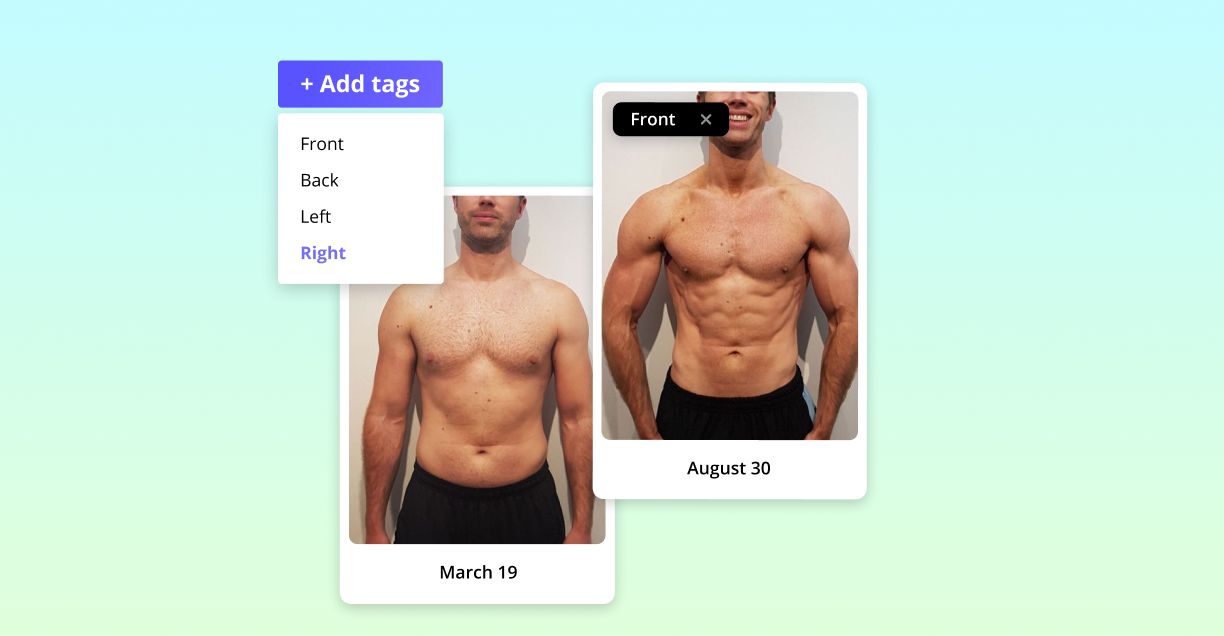 Add Tags: Adding tags to your progress images is like creating labels for your fitness journey. These tags help you neatly sort and arrange your photos, making it a breeze to follow and understand how your clients are progressing over time.
3. Forms Upgrade for Enhanced Communication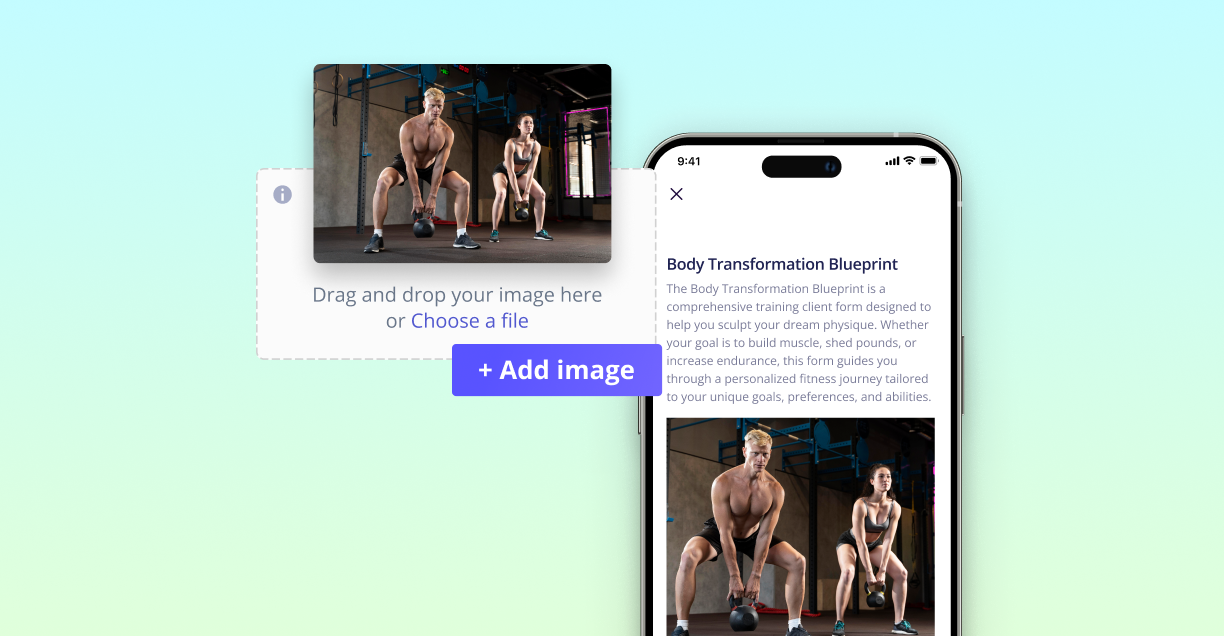 With our Forms Upgrade, you can now seamlessly incorporate Text and Images into your Forms and Questionnaires. This newfound capability enables you to offer valuable context, provide explanations, and share personalized insights, empowering your clients to make well-informed decisions.
These three upgrades are designed to empower you as a fitness coach. They provide you with the tools you need to create a more engaging, personalized, and effective coaching experience.
So, why wait? Dive into Everfit's latest features and elevate your coaching game to new heights.