In March, Everfit unveiled Multiple Workouts Selection, Section Library, and GIFs from GIPHY, three new features designed to help you boost your efficiency and take your coaching to the next level.
1. Multiple Workouts Selection
The Multiple Workouts Selection feature makes it easier to create workout plans that span multiple weeks.
Copy and Paste a workout week
With this feature, you can easily copy workouts for an entire week and paste them into a selected week. This saves you time and helps you stay organized by allowing you to quickly duplicate workouts that you've already created.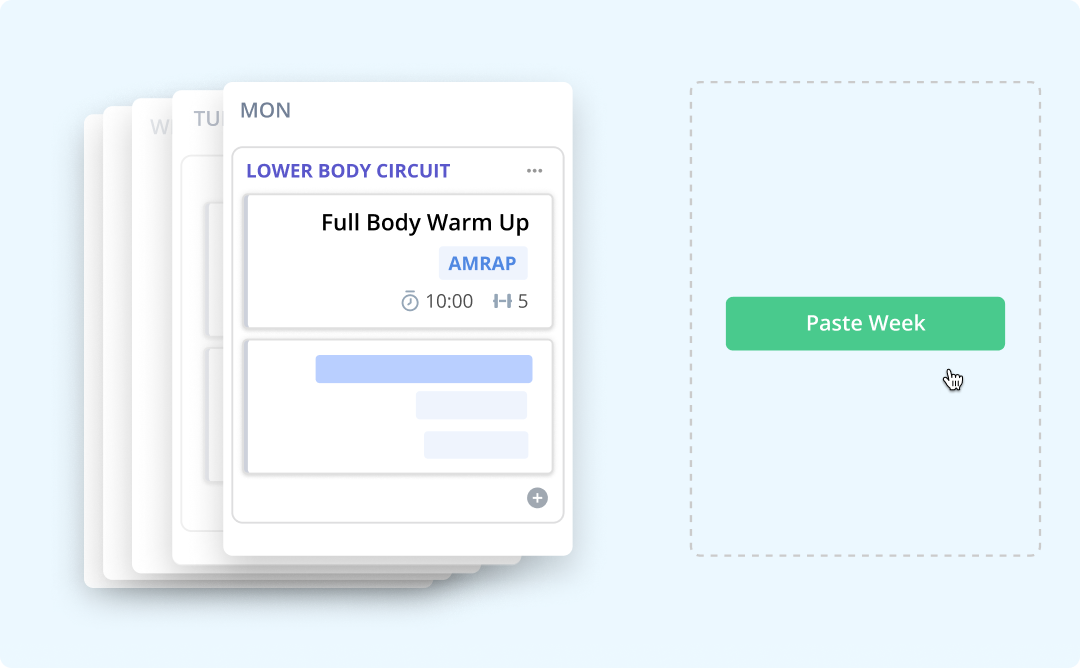 Select multiple workout weeks
You can also select multiple workouts across different dates or weeks and paste them to a specific date. This provides you with more flexibility and control over your workout schedule, allowing you to customize your plans to suit your clients' needs.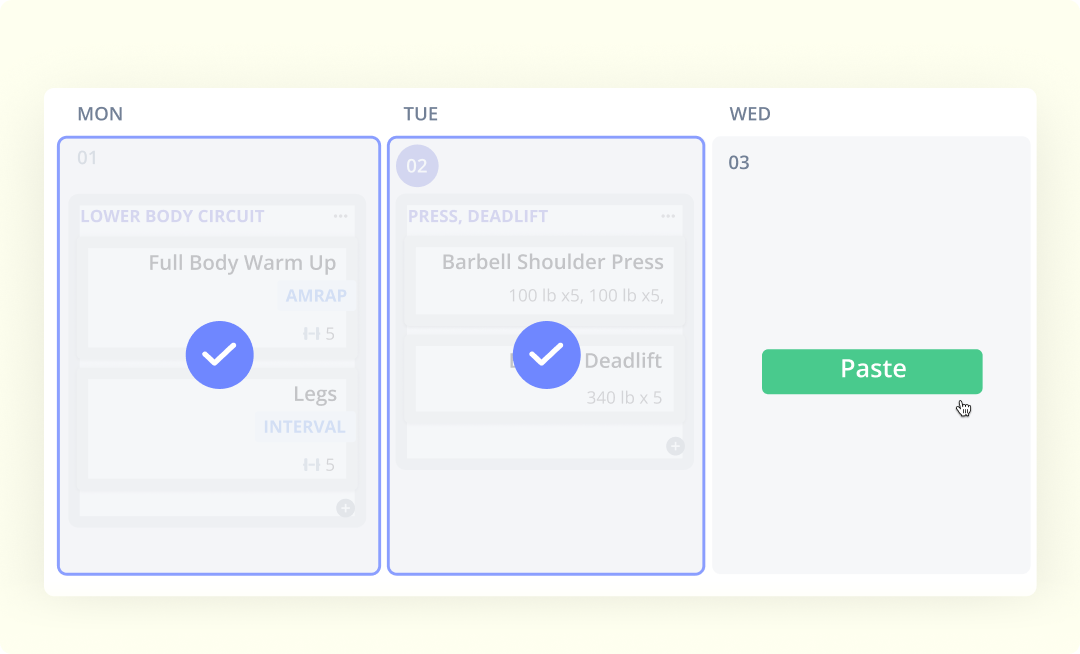 Learn more about Multiple Workouts Selection.
2. GIFs from GIPHY
The GIFs from GIPHY feature is a fun and engaging way to communicate with your clients. By adding GIFs to your messages and workouts, you can keep your clients entertained and motivated on their fitness journey. The GIPHY collection includes a wide variety of fitness-related GIFs, from workout animations to motivational quotes, that you can use to spice up your communication with clients.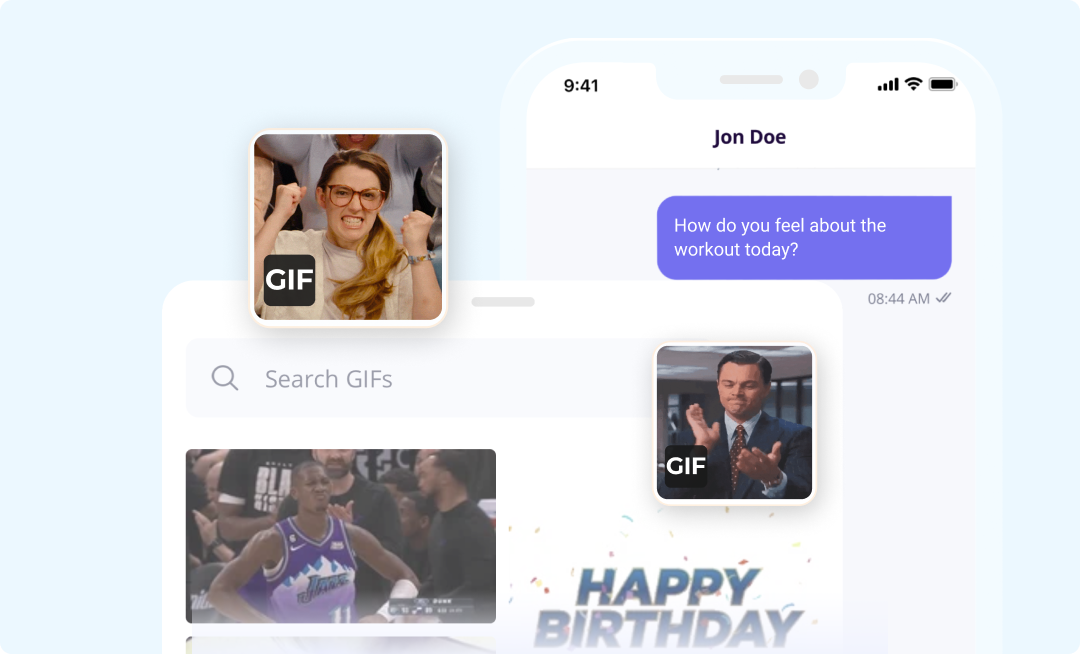 3. Section Library
The Section Library feature is designed to save you even more time. With this feature, you can save section templates to a library and access them anytime. This means you can create templates for common sections, such as warm-up, cool-down, or mobility, and easily insert them into your workouts. By using the Section Library, you can streamline your programming process and create custom workouts in a fraction of the time it would normally take.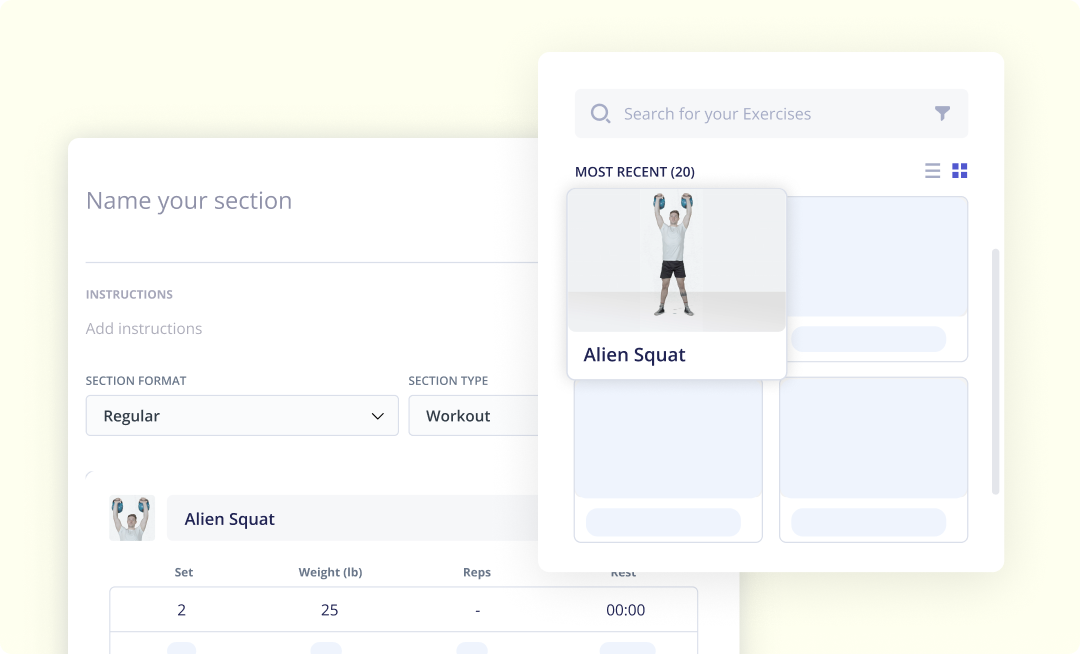 Learn more about Section Library.
Everfit's new power-ups are designed to make your coaching experience more efficient, enjoyable, and effective. By using these features, you can save time, communicate better with your clients, and take your coaching to the next level. So why wait? Try out Everfit's new power-ups today and discover how they can help you elevate your coaching game!